How to Prepare Your Online Store for Black Friday 2021? 8 Effective Solutions That Will Boost Your Sales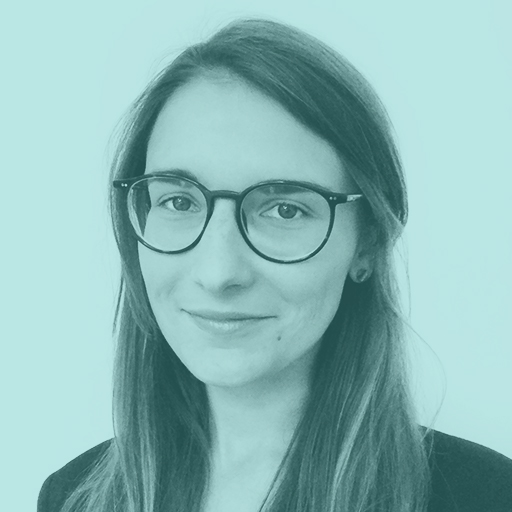 Zuzanna Pajorska
08 November 2021
10 min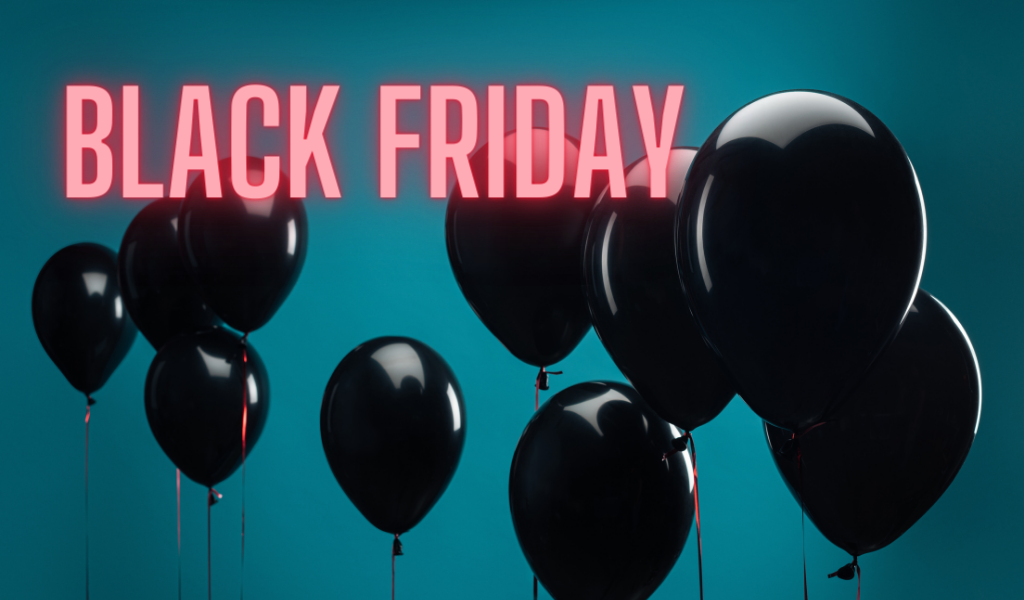 Black Friday 2021 is just around the corner. This is certainly the hottest shopping time of the year. Both stationary and online stores are preparing their assortment and sales strategy a few weeks before the first day of Black Week. Is your store ready for this?
In today's article, we share proven and effective solutions to boost Black Friday 2021 sales and increase your customers' satisfaction to a record high level.
We will answer the following questions:
What is Black Friday, Black Week, Black Weekend and Cyber Monday?
Where did the popularity of Black Friday originate from?
When is Black Friday in 2021?
How to prepare your online store for Black Friday 2021?
What solutions will make sales on Black Friday 2021 higher?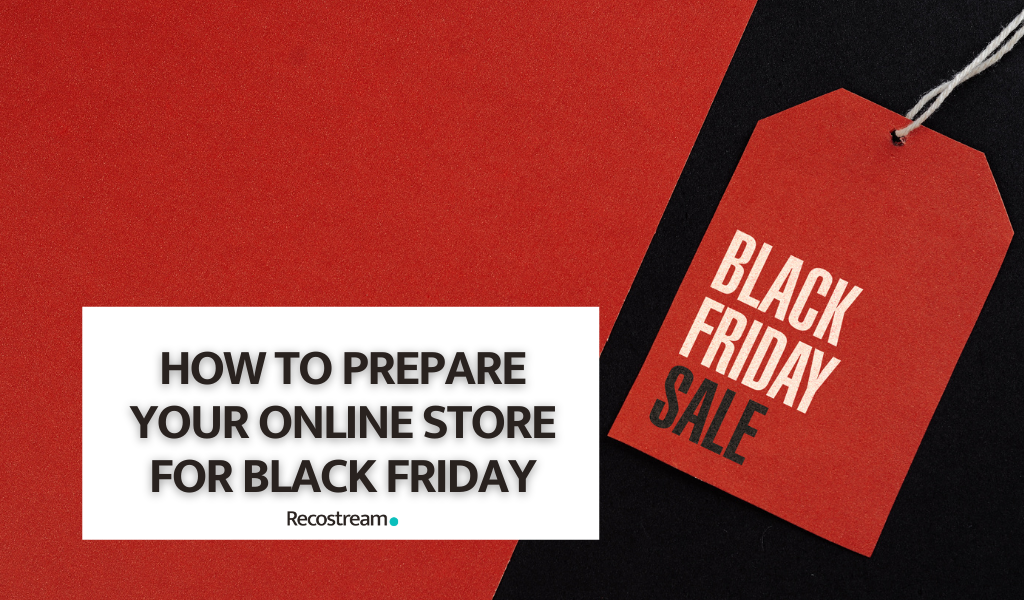 Black Friday, a great celebration of sales and promotions, has been celebrated all over the world for several days. Although the name refers to Friday, in practice Black Friday is celebrated throughout the week and we can also encounter the name Black Week.
The beginning of Black Week this year falls on the last but one Monday of November, i.e. November 22. However, this day should not be confused with Cyber ​​Monday, which is the last day of Black Week. Cyber Monday is an extension of the sales holiday and a great opportunity to catch the last moments of attractive promotions.
The Black Friday date is not fixed and falls on a different day of the month each year. This is because the Black Friday date depends on the date of the American Thanksgiving.
Black Friday always falls on the last Friday of November. In 2021, Black Friday will be celebrated on November 26.
Black Week Highlights 2021
| | |
| --- | --- |
| November 22 | the first day of Black Week |
| November 26 | Black Friday |
| November 26-28 | Black Weekend |
| 29th of November | Cyber ​​Monday |
What is Black Friday, Black Week, Black Weekend and Cyber ​​Monday? We reveal the secrets of Black Week's popularity
Before we discuss the most important issues that every online store should remember when preparing for Black Friday, let's have a look at the history of this unique promotional holiday.
The custom of mass selling and discounting products in the last days of November was originally celebrated in the United States. Since the beginning of the 21st century, American consumers have been able to take advantage of unique shopping opportunities right after the end of Thanksgiving.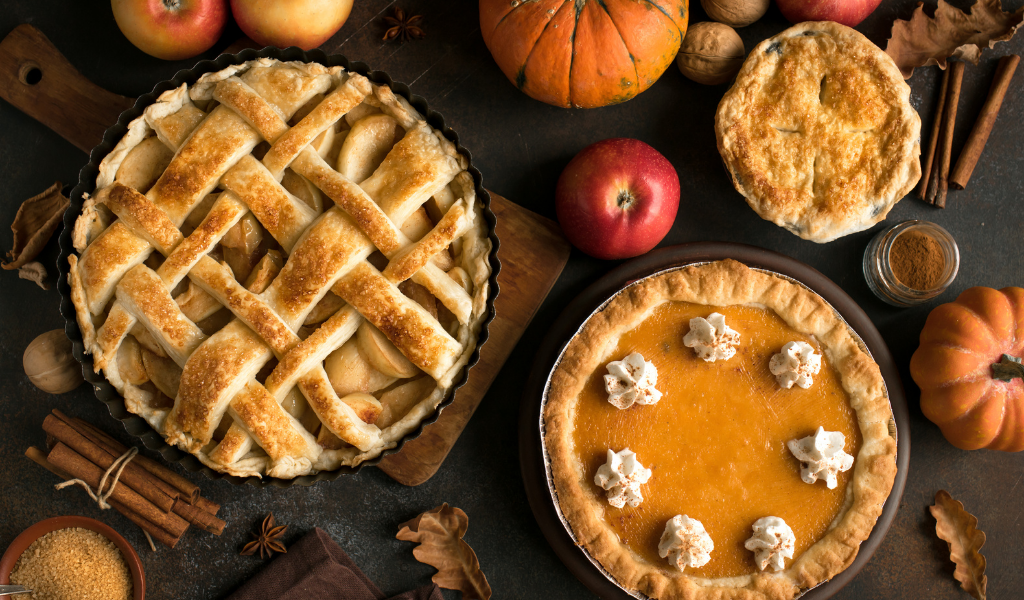 Today, also widely known in Europe and other continents, Black Friday is considered the first day of the shopping frenzy to celebrate Christmas. In Poland, Black Friday has been celebrated since 2016 and each year it is gaining popularity, both in brick-and-mortar stores and on the Internet.
Nowadays, due to the huge interest of consumers and the excellent sales results of both traditional and online stores, Black Friday has extended by a few days! So today we can talk about Black Week, Black Weekend and Cyber Monday.
During these days, brick-and-mortar stores prepare unique offers, promotions, discounts, unique occasions, attractions and extend the opening hours.
What about online stores? Consumers who prefer online shopping can also count on a sales frenzy. Black Friday is also a huge undertaking and a chance to increase eCommerce turnover.
Online stores are getting ready for increased traffic and profits weeks ahead of Black Friday through, among other things:
optimizing the infrastructure of your online store in the web version and for mobile devices;
planning a special promotional campaign on the Internet;
setting up ads in Google Ads and Facebook Ads;
informing their regular customers in newsletters;
optimizing content for SEO on Black Friday;
Black Friday content publishing strategy in the social media of the online store;
dedicated campaign on TikTok;
introducing eCommerce personalization tools;
adding new tools that will help increase conversion (e.g. product recommendation engine or intelligent search engine).
But it is not everything.
Below, we take a closer look at 8 useful and effective steps to take before starting Black Week.
How to prepare your online store for Black Friday 2021?
Just a few weeks before Black Friday, online store managers and the entire team are busy making changes, improvements and well-crafted strategies for Black Friday.
One of the most important issues that every eCommerce manager or store owner should take into consideration way in advance is taking care of a good relationship with the customer. Building customer trust is a long-term process and it cannot be done overnight, but Black Friday is the perfect time to put your best foot forward.
There are several proven and effective solutions to help with this.
Huge popularity of online shopping has prompted the emergence of technology dedicated to online shopping, often based on artificial intelligence and machine learning.
Below, we will also tell you about some smart solutions that are worth introducing at Black Week 2021.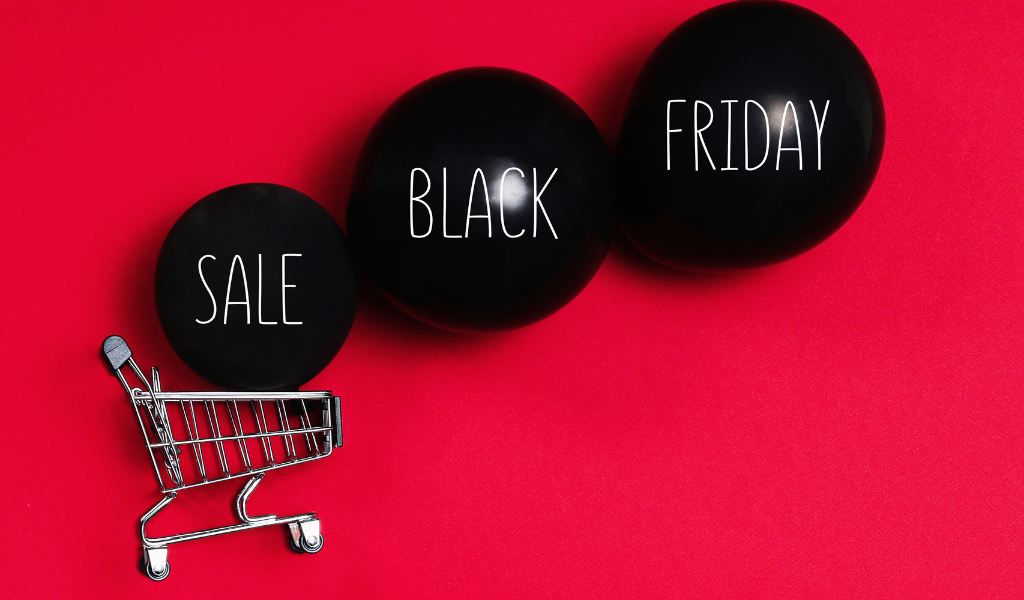 1. A well-organized catalog of products and plan B in case the product sells out quickly
Long before Black Friday, it is worth making an inventory and diligently organizing the product catalog. For this purpose, consider using external eCommerce product catalog (PIM) tools.
Thanks to this solution, managing product data and streamlining processes in your online store will become much easier and faster. In addition, you can rest assured that your existing and potential customers will receive high-quality product information. And ultimately, your store will have an up-to-date catalog of products.
Product unavailable - what now? What if your products sell out during Black Week and you do not have time to update them on a regular basis?
There is a way. When the customer enters the page of an unavailable product, show them a pop-up with recommended products. You can set the "Similar" or "Bestsellers" model in the pop-up as an encouragement to buy other, similar or most popular products.
In this way, you will reduce the number of abandoned carts, the website traffic will not drop and you will meet the customer's needs.
2. Social proof of rightness
Take care of social-proof, i.e. encourage customers to share their shopping experience in your store during Black Friday.
It is worth modernizing your online store and introducing options for leaving reviews and ratings, either in the form of stars or a 0-5 scale rating.
Other important aspects of social-proof used in the eCommerce market are product recommendations.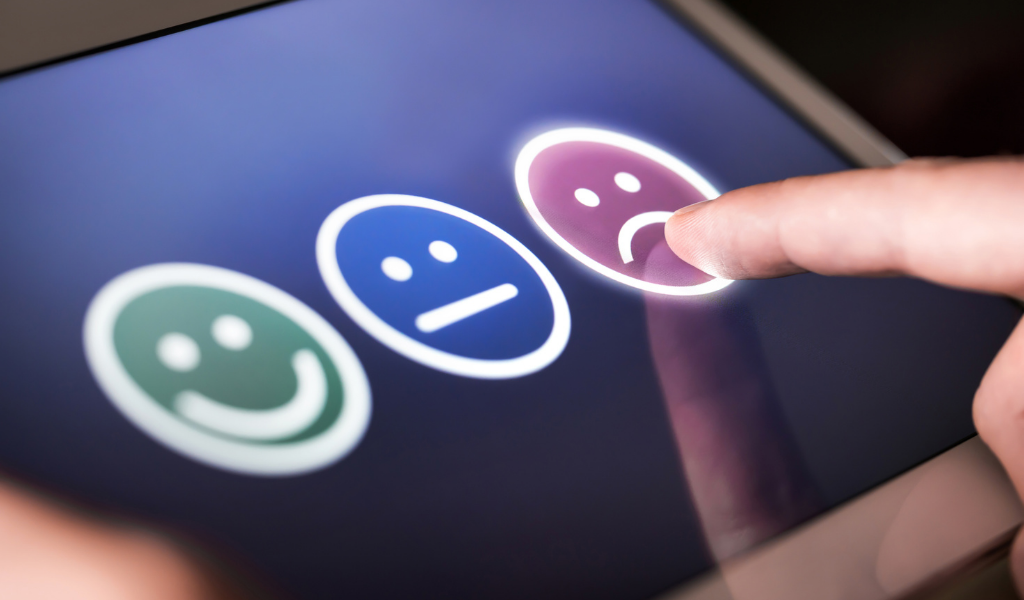 These are the proposed products that were bought by other users or those most frequently bought in the entire store, i.e. Bestsellers. During Black Friday (and the entire Black Week), recommendations can be placed, for instance, in the window on the product card, in the shopping cart or on the home page.
By using these social proofing techniques, your Black Week sales will be more authentic and credible!
3. Efficient customer service
One thing is sure. A lot of new people will appear in your customer base during Black Friday. It is worth taking care of a good relationship with them from the first seconds of visiting the website of the online store.
24/7 chat and hotline, efficient response to inquiries, assistance in case of problems with the order, availability on social channels - be present wherever your client may need you. Keep in mind that there may be many more such inquiries on Black Friday than on a daily basis!
4. Product recommendations
The implementation of a product recommendation system in eCommerce has been a must-have in recent years. Recommendations not only increase sales, but also make it easier for website users to navigate through the product catalog.
During the Black Friday shopping frenzy, this solution will help your customers find products that may be of interest to them faster. The technology of artificial intelligence and machine learning is responsible for adapting the recommended products to the preferences of each user.
What is the best place to put product recommendations?
The statistics of actual implementations indicate that the locations of recommendations with the greatest potential for increasing revenue are (in order from the most effective):
Product page
Pop-up after adding to a shopping cart
Store home page
Pop-up on the page of an unavailable product
Shopping cart
Blog article
All recommendations are adapted to mobile devices.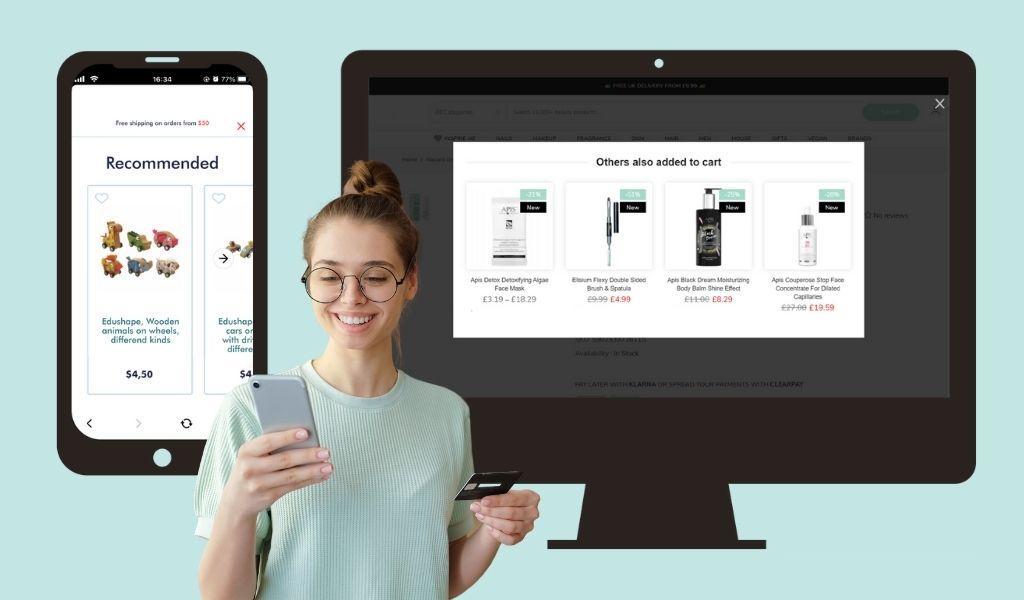 In this way, during the Black Week, customers will not only receive unique offers, but also a shortened route to find the products they like.
How do product recommendations work? We encourage you to read the article Produ ct recommendation en gine in a nu tshell: what it is and how it wo rks, in which we discuss in detail how this system works.
5. A well-prepared product description
Preparing your online store for Black Friday is the perfect time to take a skeptical look at product descriptions.
If you are wondering how to write a product description that will effectively increase sales, this checklist will certainly help you streamline this process prior to Black Friday:
Person: specify who you are addressing the description to
Do not copy the product description from the manufacturer
Take care of keywords in the product description
When creating a product description, use plain language
Use the language of benefits
Check language correctness
Shopping personalization
Be unique during Black Friday and make your customers feel special.
The above-mentioned opportunities offered by artificial intelligence can also be used to personalize customer purchases. Why is personalization important?
According to the Monetae study, owners of online stores with implemented solutions based on personalization can expect up to 20% increase in sales. Additionally, the Epsilon survey found that as many as 80% of users are more likely to shop in eCommerce stores that have some form of personalization implemented.
There are more places in the online store where you can apply some form of personalization during Black Friday than you might think!
Let's take a look at the best practices for personalizing online shopping:
1. Intelligent product recommendations;
2. Dynamic banners and windows with special Black Friday deals;
3. Personalized pop-ups that may contain information about sales or complementary products;
4. An intelligent search engine on the store's website, which - supported by a self-learning algorithm - predicts what the customer is looking for and automatically completes their searches after entering just a few characters.
7. Cross-selling and up-selling
There are so many benefits of introducing a cross-selling and up-selling strategy that it would be a pity not to take advantage of it during Black Week.
What is the difference between cross-selling and up-selling? The most important difference is that up-selling is about persuading customers to choose the more expensive and better version of a given product, while cross-selling is about offering the customer a complementary product.
One of the fastest and most accessible forms of cross- and up-selling is the product recommendation system, namely their several models. Thanks to the quick installation of recommendations and instant effects, it is worth considering introducing this system before Black Week.
The "Other customers also viewed" model will display to users products that were popular with other customers with a similar profile. Another model that works well for cross-selling is "Buy Together. " This model suggests complementary products that go well with those already in the shopping cart.
When displaying such recommendations to users, there is a high probability that they will add them to their cart and, therefore, increase the average order value.
8. Mobile version of the online store
Before Black Friday 2021, it is definitely worth looking into the notion of mobile shopping. An increasing number of consumers are using mobile devices to shop online, and there are indications that this will also be the case during Black Week.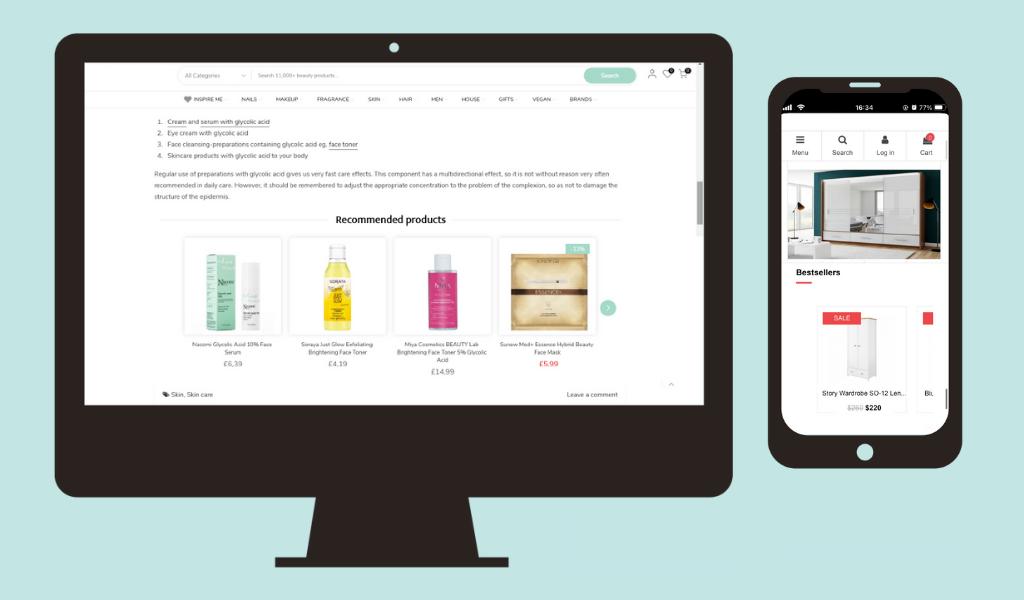 When designing a mobile version of your store or creating a dedicated application for your online store, remember to:
make UX friendly to your client,
use the principle of visual hierarchy,
optimize applications in terms of customer experience,
rely on a simple project,
be guided by customer feedback.
The eCommerce checklist - make sure you remember everything before Black Week 2021 starts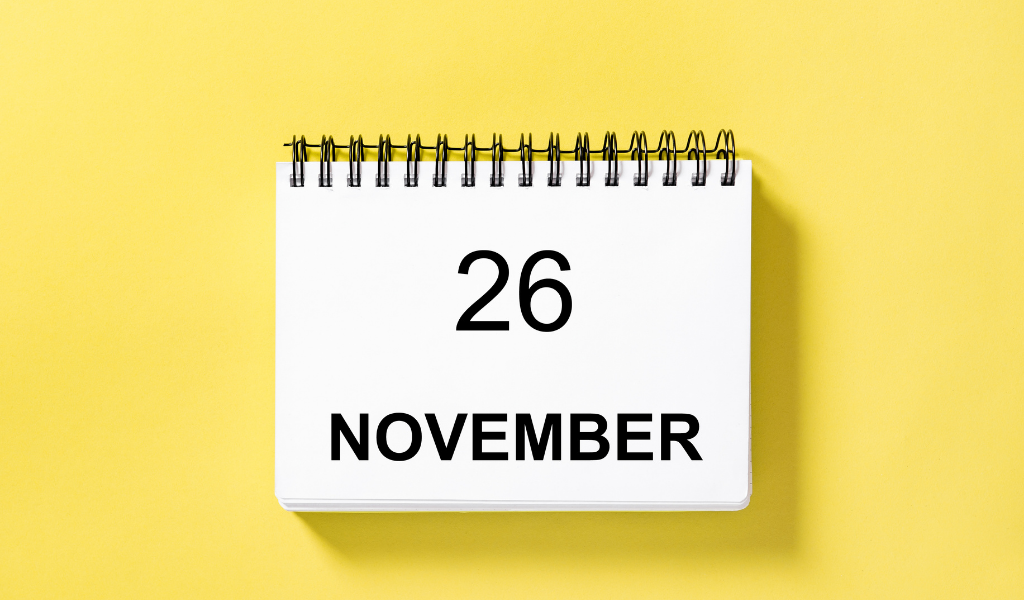 Product page
Category page
Readable homepage
Personalization
Detailed product description
Notification of product availability
Professional product photos
Mobile version
Comparison of prices and specifications
Search engine
Simple navigation through the store
Chatbot - virtual assistant
Personalized product recommendations
Opinions





Privacy Policy and cookies
Easy payment
Blog
Newsletter
Social media
Dedicated mobile application
Loyalty system
Express delivery
Automation of returns and complaints
Order management
Simple registration and logging in via social media
To make sure your online store is well prepared before the big sale holiday, be sure to check out our eCommerce checklist. Here you will find all the necessary elements of a modern online store.
Black Friday in the online store 2021 - summary
The big sale holiday is just around the corner. Make sure your store is prepared for this huge endeavor. Not only Black Friday, but the entire Black Week and Cyber ​​Monday is the time to attract new customers, boost sales and propose unique offers. We hope this article will help you prepare your online store for a big shopping spree.