eCommerce Checklist [part 2]: 11 Additional Elements of a Modern Online Store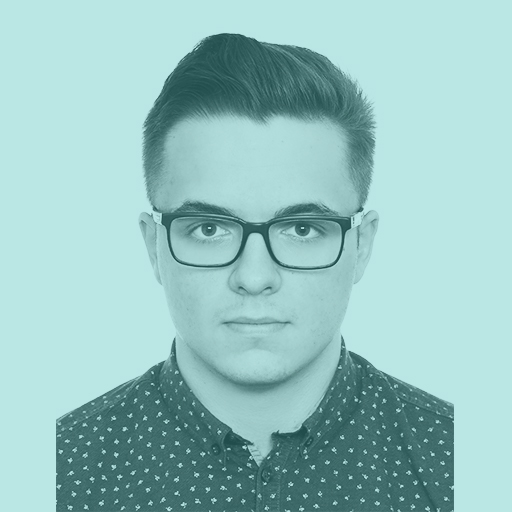 Arkadiusz Krysik
01 September 2021
11 min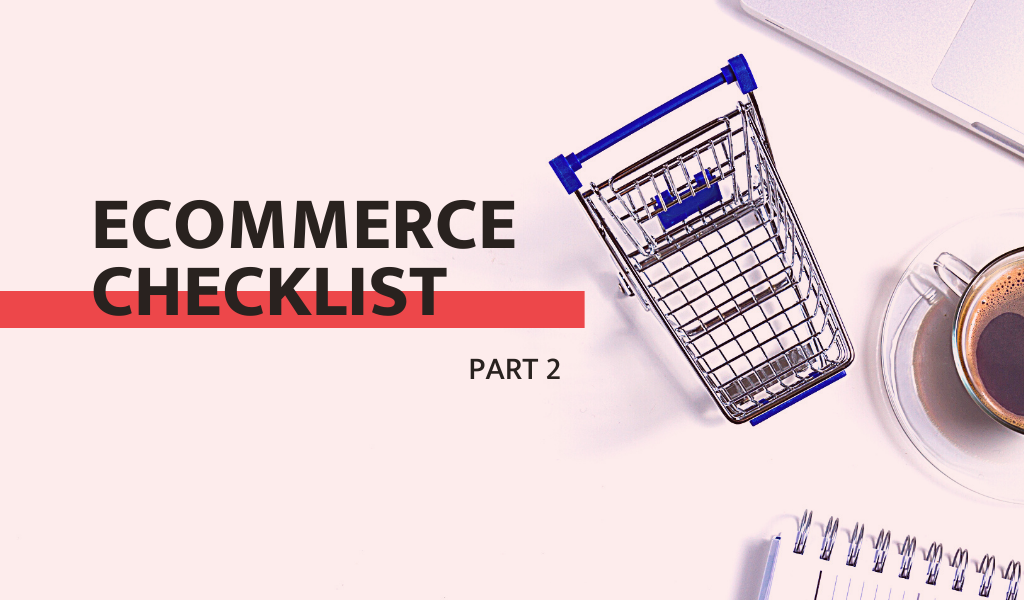 In the previous post, we included an eCommerce checklist with 14 essential elements of a modern online store. In this list you will find the basic features of an online store that focuses on innovative solutions based, among others, on machine learning and artificial intelligence.

Today we are completing this list with 11 additional points.
We would like to present you with a comprehensive guide to a modern online store with 25 detailed rules, tips and tricks for every shop owner, manager, marketer or eCommerce agent.

This is a must-have on how to run a useful user-oriented online store.
Checklista e-commerce


Product page
Category page
Readable homepage
Personalization
Detailed product description
Notification of product availability
Professional product photos
Mobile version
Comparison of prices and specifications
Search engine
Simple navigation through the store
Chatbot - virtual assistant
Personalized product recommendations
Opinions





Privacy Policy and cookies
Easy payment
Blog
Newsletter
Social media
Dedicated mobile application
Loyalty system
Express delivery
Automation of returns and complaints
Order management
Simple registration and logging in via social media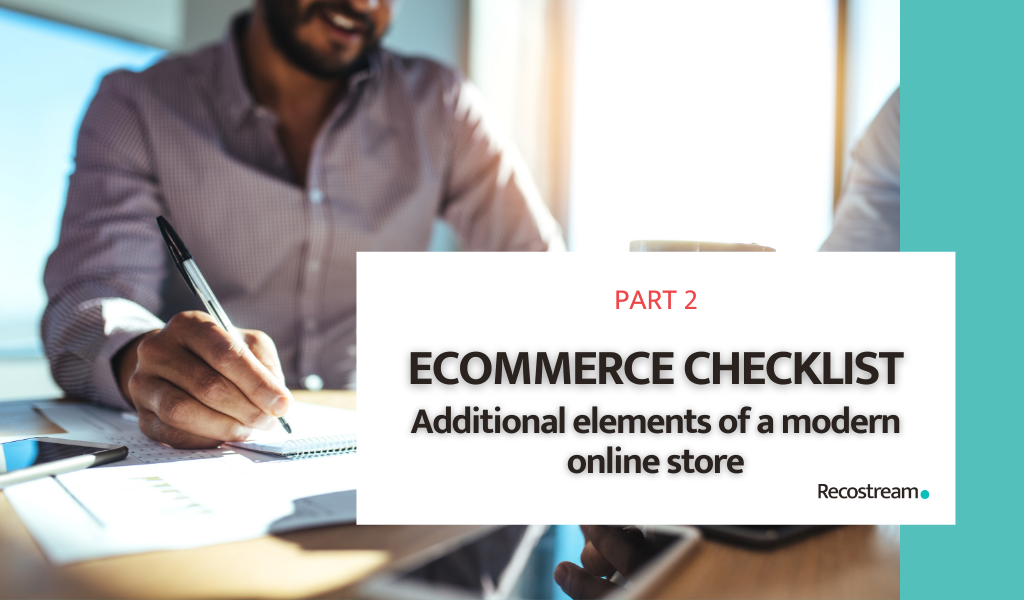 15. Privacy Policy and cookies
We start the second part of the checklist for a modern online store with the element not so much basic, but mandatory.

Most of the additional tools to automate marketing uses cookies.

This applies to some elements from the first part of the checklist, for example product recommendations, which need data provided by cookies to generate a recommendation.

Therefore, pursuant to Art. 173 of the Telecommunications Law of July 16, 2004, the online store should identify necessary or additional cookies and inform the store visitor about their use in the form of a cookie policy or privacy policy.

While in the case of product recommendations, personal data is not collected, when creating an account, leaving data for shipping or making payments, customers must provide such data as: name, surname, home address, email address, telephone number, card number etc.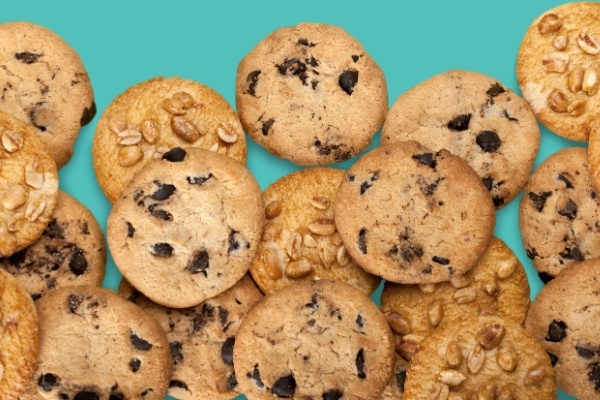 Therefore, online stores are required to post an information document that sets out the rules for the processing and protecting personal data.

The privacy policy may constitute part of the online store regulations or become a separate document.
16. Easy Payment
Quick, easy and without complicated forms. This is how we want to pay for online purchases .

Customers expect payment processing to be as simplified as possible. The long and complex process of placing an order and completing the transaction can put users off very easily, which ultimately leads to cart abandonment.

One of the many ways to make your payments faster and easier is the One Step Checkout method.

It is a solution thanks to which all the personal data necessary to finalize the purchase, the choice of delivery methods and the address are entered on one page without having to go through many tabs to complete the process.
17. Blog
Blogging is an integral part of your content marketing strategy. Online stores also more and more often decide to create expert content in the form of articles for a blog. In this way, they improve visibility in search engines and build a brand image with authority.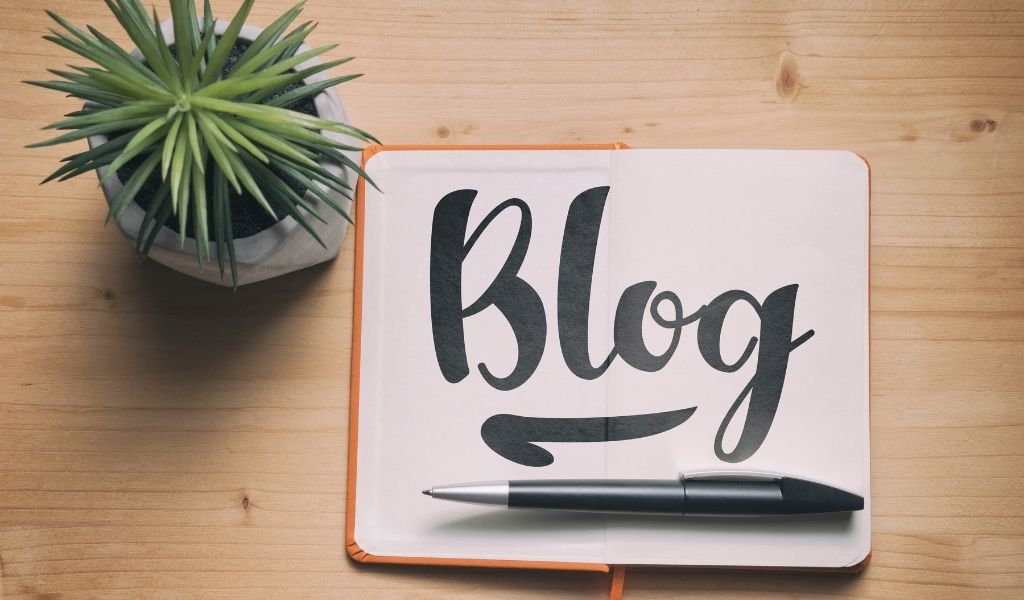 The main tasks of a company blog on the eCommerce market include:
#1 Building brand recognition online
Running a corporate blog while conducting online sales activities can not only increase website traffic, but also improve conversion. The blog will make customers trust the brand more, willingly use the offer and recommend it to their friends.


#2 Optimizing the website for SEO
Maintaining a blog related to your business will significantly increase the amount of content on your store's website. This is especially important from the point of view of positioning the website in search engines according to SEO.
#3 Building an expert image
A popular use of a corporate blog in the eCommerce market is to prove to the viewers that you are an expert with extensive knowledge of the products offered.

In order to boost the trust of potential customers, blog posts should contain various types of advice, tips, tutorials and benchmarks that are most often searched for by people from the target group.
#4 Engaging your customers
An online store blog can also be a great way to increase customer engagement and create a stronger bond between customers and your brand.
18. Newsletter
Newsletters are a proven and well-known form of staying in touch with your users and customers.

The newsletter is a tool used by companies and organizations to share relevant and valuable information, news and offers with their subscribers or customers.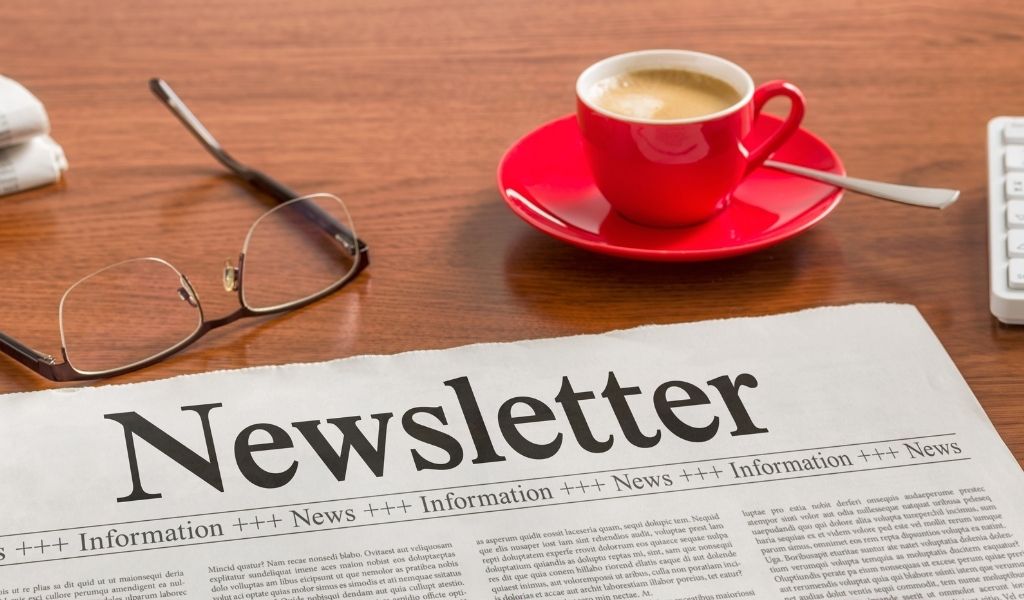 Email newsletters are a very important element of any effective marketing strategy and their most important advantages include:
establishing a closer relationship with clients,
increasing traffic on the website,
improving conversion,
increasing the number of fans on social media channels,
improving brand reputation.
It's worth noting that retailers need to be careful when using corporate newsletters as compared to other brands. Why?

Newsletters are about informing, not selling (which is, after all, the primary goal of any eCommerce marketing strategy).

While non-eCommerce brands can focus on sending only informational content, eCommerce brands need to focus on their main target: increasing the level of sales.

At this point, it is worth mentioning the 2 most effective strategies that modern online stores use to optimize their newsletter messages:
Personalization
We can now personalize almost anything in online stores; from offers through recommendations to graphics. This also applies to newsletters.

Personalized eCommerce emails use data about individual customers and their behavior in order to tailor messages to their preferences.

Various types of innovative tools for managing personalized newsletters may, for instance, use important dates or items left in the basket to dynamically adjust the content and achieve different business goals.
Creative use of graphics and video
The implementation of graphics and short videos in newsletters contributes to an increase in the click-through rate and open rate.

Recent research shows that 65% of users prefer emails from different brands to contain mostly images, while only 35% prefer text. What's more, it is estimated that companies using video in their newsletters and marketing campaigns record an average increase in traffic of up to 41%.
19. Social media
In recent years, social media has become an obligatory element of building a modern brand on the web.

It is estimated that as many as 91% of people following a given brand on social media channels frequently visit its website, 89% of them make a purchase, and 85% recommend this brand to their friends.

Considering that the average Internet user spends up to 2.5 hours a day in social media, these channels are a great opportunity to maintain constant relationships with existing customers and gain new ones.

There are many innovative eCommerce solutions that can help modern online stores to effectively and efficiently manage social media channels. Here are some of the highlights:
Feedly - it can help you manage social media by selecting valuable thematic content from other websites and sharing it with the audience on Facebook, Twitter, LinkedIn and other popular networks.
Buffer - a marketing automation tool that allows you to create a unique post sharing schedule on Facebook, Instagram, Twitter, Pinterest and LinkedIn.
Hootsuite - a tool that allows you to monitor various aspects of social media accounts, such as managing audience comments, monitoring keyword mentions and much more.
20. Dedicated mobile application
Another form of a loyalty program is the creation of a dedicated mobile application for the online store.

Thanks to such an application, customers who trust your brand can be kept informed and be the first to know about the latest products, promotions and special offers.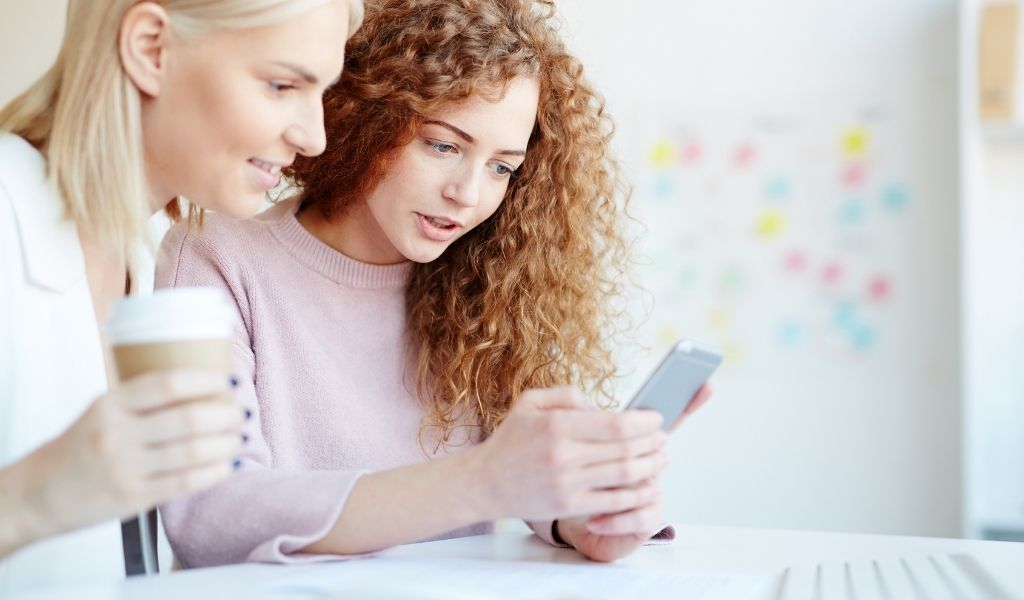 A well-designed UX (user experience) will make the purchasing process simple and pleasant for the user and will reduce the risk of abandoning the cart.

More and more consumers make purchases through mobile applications (mCommerce). This is a trend that has grown and will continue to grow due to the COVID-19 pandemic. According to eMarketer forecasts, in 2021 sales through mCommerce will account for as much as 54%.
21. Loyalty system
Creating a loyalty system in an online store is a solution that at a low cost will allow you to build trust of customers and encourage them to return to the store to make further purchases.

Loyalty programs are very common in brick-and-mortar stores, restaurants, gas stations, but they also work great online.

A store whose goal is to build a solid relationship with the customer and reduce the bounce rate should consider this option regardless of its size. A modern online store is one that is user-oriented and cares about relationships with its customers.

There are many forms of loyalty programs.

A successful example of a loyalty program is the one applied by the online clothing store called Supersklep. Each customer automatically becomes a member of the SuperClub, which allows you to make purchases on better terms and enjoy many privileges. After each purchase, the customer receives loyalty points that can be used during the next visit to the store and receive special discounts.

It is worth remembering about the transparency of the rules of the loyalty program. The simpler and less fluctuating the rules, the more eager users will be to use it .

Natalia Majchrowska-Jakubiec from Moto-profil shares the company's experience in the report "Loyalty Programs 2020" prepared by Marketer Plus and emphasizes that:

Over 40% of loyalty program participants quit because of unclear or frequently changing rules, which is why we rely on a simple and clear form of communication, without the overload of information in small print.
22. Express delivery
Since Amazon launched its Amazon Prime service in 2005 and shortened the delivery time of ordered products to 2 days, it has set certain standards that over the next years changed the perception of logistics and fulfillment of modern online stores.

Consumers expect their orders to be delivered quickly and are likely to turn to another retailer if that need is not met. According to the latest research, as many as 63 percent of consumers expect delivery within three days, and 83 percent want a guaranteed delivery date.

Deloitte research shows that only 33% of customers who choose the fast shipping option are willing to wait three or more days for online orders.

The growing expectations of online store customers in terms of delivery time and service quality have become a significant trend on the eCommerce market in recent years.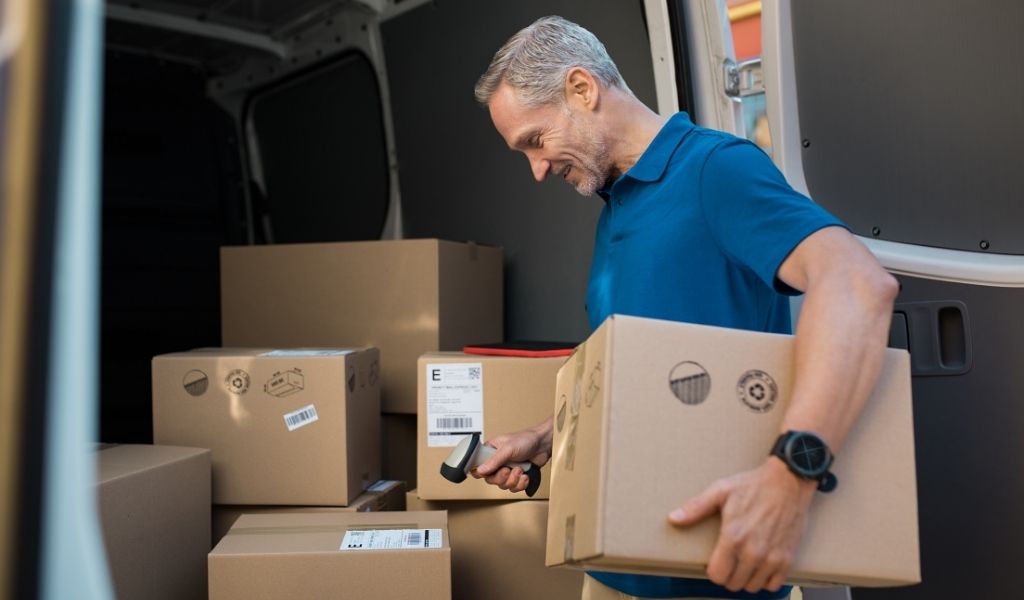 Surveys show how the perception of certain factors as key while making purchasing decisions has changed recently:
Speed of order fulfillment (8%, up from 2%);
Online shopping experience: (8%, up from 4%);
Variety of delivery options: (7%, up from 4%)
This shows that delivery is one of the key elements in ensuring a high level of customer experience and retention rates.

Providing customers with a fast (preferably two-day) delivery time for the ordered products has now become a standard on the eCommerce market.

Every user-driven eCommerce site owner should keep this in mind when talking to courier service providers. And in addition to the low price, pay attention to efficiency and delivery time guarantees.
23. Automation of returns and complaints
The current law guarantees that if an item was purchased remotely, the customer has the right to return it without giving any reason within 14 days.

Internet shops with clothing usually have the highest rate of returns on eCommerce market and many retailers note that 20% - 30% of the sold products is back as returns.

As much as 67% of returns on the eCommerce market are the fault of the seller. Some informative eCommerce return statistics show:
in 23% of cases, the customer received the wrong product,
in 22% of cases, the product looked different than advertised,
in 20% of cases, the customer received a damaged or defective item.
High return rates can affect profit margins, impact customer retention and overall business growth.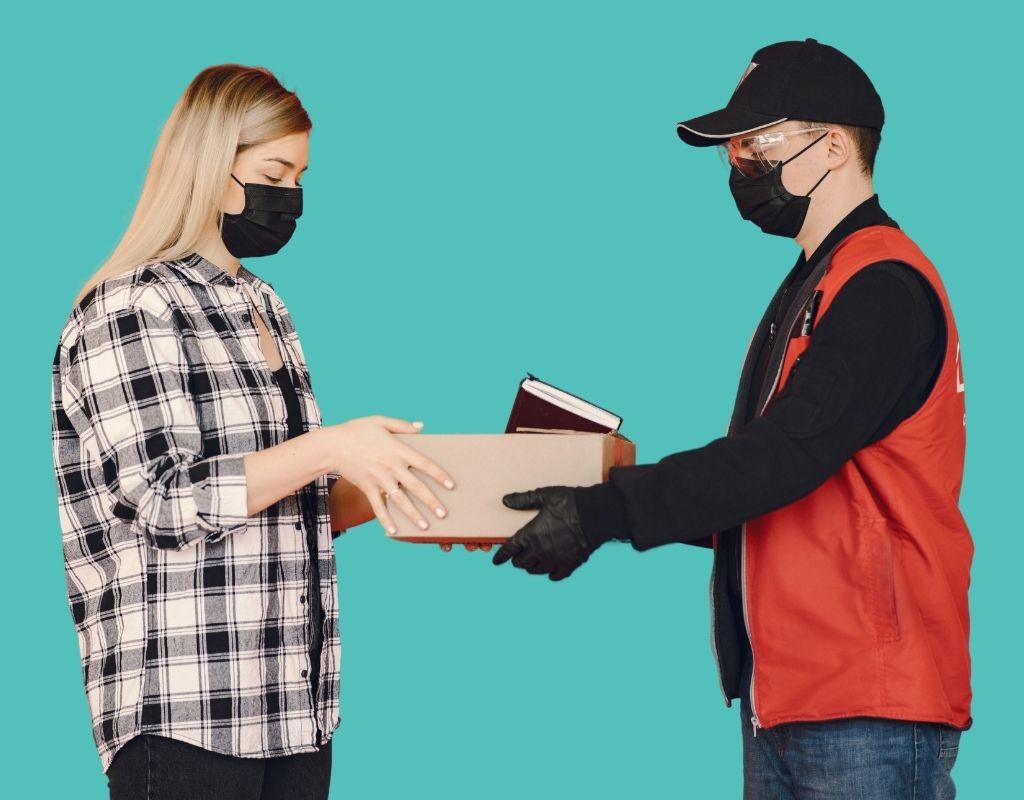 For this reason, store owners should take care of such aspects of the business as: good quality, realistic photos of products, comprehensive descriptions, precise and clearly explained sizes or customer feedback.

We write about all these elements in the first part of the eCommerce checklist.

Despite their best efforts, online stores will not be able to eliminate 100% of returns. Due to this, every modern online store should use tools that allow for the automation of returns and complaints.

A typical return process is full of repetitive tasks and steps that are performed manually by employees. This is not the store's fault, as managing returns is an extremely complex challenge.
24. Order management
Modern eCommerce companies need efficient and flexible software that will allow them to meet buyers' expectations in terms of speed of delivery and facilitate the entire store management process.

The answer is modern OMS order management system.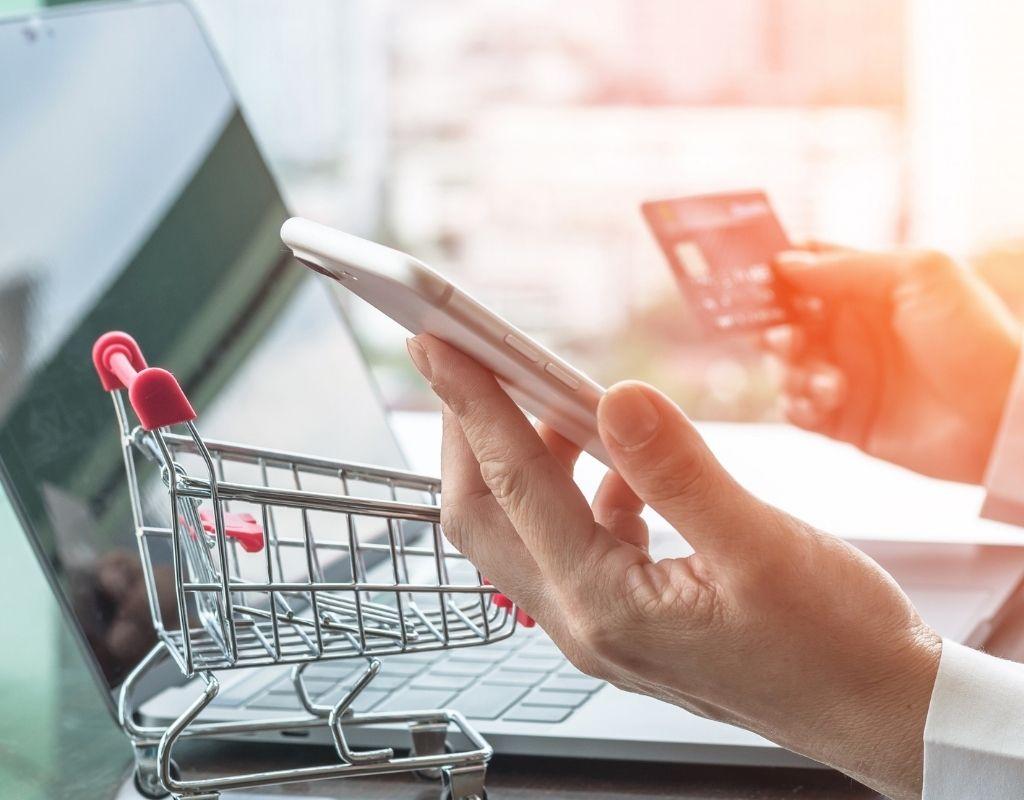 An Order Management System (OMS) is any tool or platform that tracks sales, orders, inventory, fulfillment and collects relevant statistics.

As a result, the ordered products easily reach the customers who bought them. In the past, order management was based on classic ERP systems using simple spreadsheets.

To remain competitive, brands need flexible, scalable, innovative and modern solutions. Currently, order management requires a multidimensional system that is able to take care of every aspect of the online store's operation, including:
Relationships with customers,
Sales channels,
Product information,
Inventory levels,
Returns handling,
Label printing, picking, packing, processing and shipping of orders.
According to Retail Systems Research of more than 500 online stores worldwide, legacy order management systems are one of the biggest problems.

In turn, 29% of companies mention updating the OMS system as one of the key challenges that they will have to face in the near future.
25. Simple registration and login
Thanks to registration forms, online stores can obtain valuable information about customers, which help in improving mailing campaigns and increase the level of personalization of marketing content.

Research shows that 11% of American adults dropped out of completing a purchase on an eCommerce site because the site registration process was too long and complicated.

To increase the registration rate on the store's website, while not increasing the cart abandonment rate, online stores should:
Clearly explain to customers the benefits of creating an account (e.g. additional discounts, notification of promotions, etc.).
Create simple and clear registration windows.
Implement a simple and fast process of setting and recalling the password.
Clearly and transparently present the store's privacy policy.
Introduce integration with social networking sites such as Facebook or Google, allowing customers to create an account with one click.
The research shows that as many as 77% of online shoppers said that they believe the site should allow a simple registration via social media. The most important benefits for the store resulting from the efficient operation of the registration and logging system include:
improvement of marketing campaigns,
increased level of personalization of customer experiences,
better adaptation of the offered products to the needs of customers,
faster order finalization process improving customer retention.
eCommerce Checklist summary
The above 11 points of our eCommerce checklist are additional solutions for every online store, regardless of the size and assortment. Trends and demand in the eCommerce market are changing rapidly, so we hope that our 25-point checklist will help you modernize your online store. The above set of tips and tricks is a must-have for every store manager, owners and eCommerce agents.

Did you miss the first part of the checklist? You can find it here: ECommerce Checklist [part 1]: 14 essential elements of a modern online store.