The Role of Cookies for the Purchasing Customer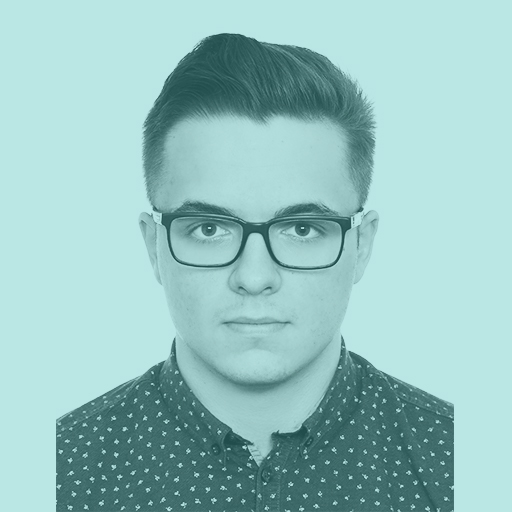 Arkadiusz Krysik
09 December 2020
5 min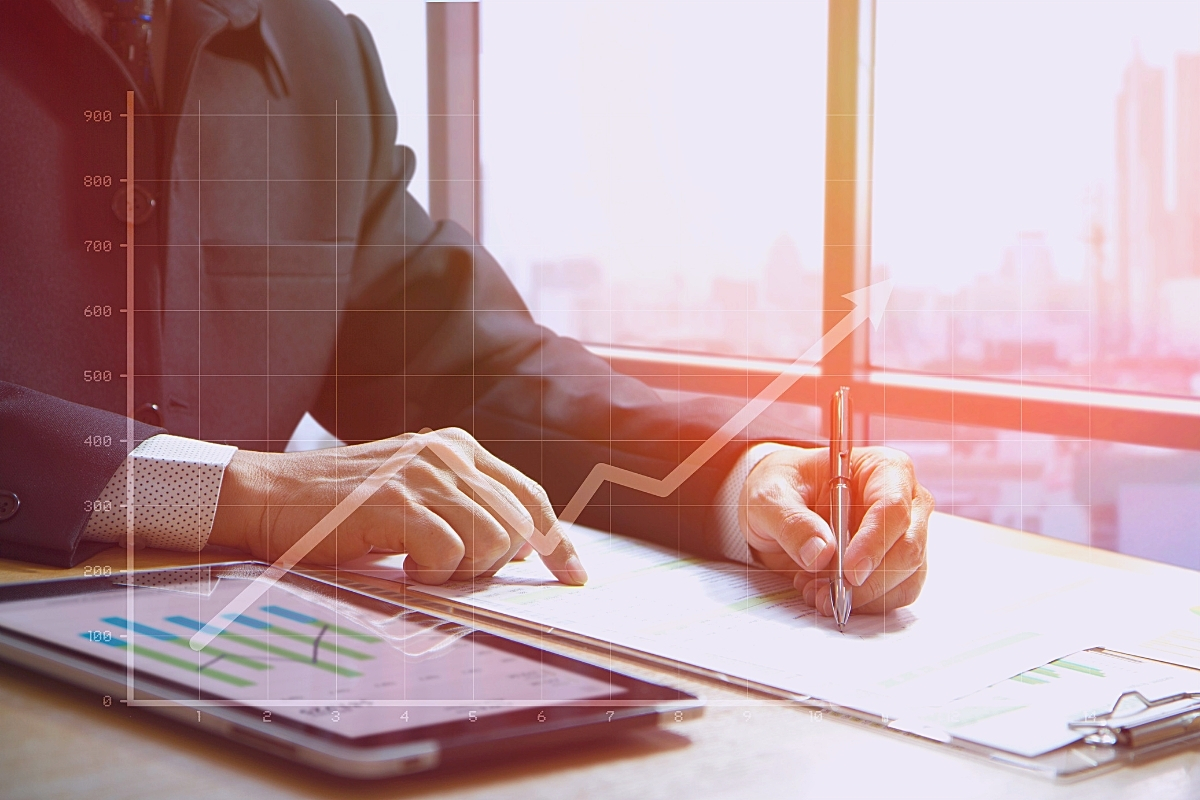 Why is it so important for online stores to understand their customers?
ECommerce market has been rapidly growing. With so many eCommerce platforms popping up each day, it has become increasingly difficult to stay ahead of the competition. How to thrive in this fast-changing and competitive environment? The key is to learn the behaviors and meet the needs of your customers.
Complex understanding of customers is a key to achieve your core business goals, regardless of whether you attempt to build (or optimize) customer experience, create more engaging content or increase sale.
What role do recommendation systems play in understanding your customers?
Recommendations based on Machine Learning algorithms have become an indispensable component of all major eCommerce platforms on the market. Smaller stores may also use them thanks to the recommendation engines available on the market and enjoy enhanced personalization of a website and higher engagement rates. Can those systems help store owners understand their customers better? Yes, they certainly can!
1. The role of cookies
You have most probably heard of cookies. Since 2013 each website is legally obliged to inform visitors about the cookie policy. When we see such notifications we tend to automatically click "accept" button without giving it much thought. What are cookies really used for and what information about us can websites obtain from them?

Cookies are text files with small bits of data used to identify a device when accessing the web. Data collected by cookies does not contain personal data, i.e. any personal information such as name, surname, address or credit card details, but the information about user's session, browsed webpages and time spent on each of them. In other words, having collected this data, the user cannot be identified.
2. Cookies and recommendation systems
From the eCommerce store owner's point of view, data provided by cookies is very useful in providing valuable information about customers' online behavior. Recommendation systems such as Recostream also use cookies to show the shop owner the most comprehensive overview of which recommendation models bring the best results and which products are the most popular. Such systems generally collect two types of cookies: one is responsible for identifying the user and the other for collecting the information about their sessions. Thanks to this, one can accurately recreate a customer journey, what recommendations they clicked on and which products attracted most attention.

Another vital issue is tracking conversions, which enables to assess the effectiveness of a given recommendation model and calculate the CTR ratio. It allows you to track the "add to cart" button. Once the customer clicks on it, the purchase and another conversion are made.
3. All data in one place
When we combine the data from cookies and clicks on "add to cart" button, we get a comprehensive database of the browsing history of each user and information on whether the recommended product was purchased.

Such information is collected in a device's dashboard for hassle-free analysis. Easy access to customer data allows you to compare customers and their behavior in order to understand their shopping choices and better optimize an online store. This is how an online store owner has control over all major statistics related to the operation of the system and products that have top ratings among customers.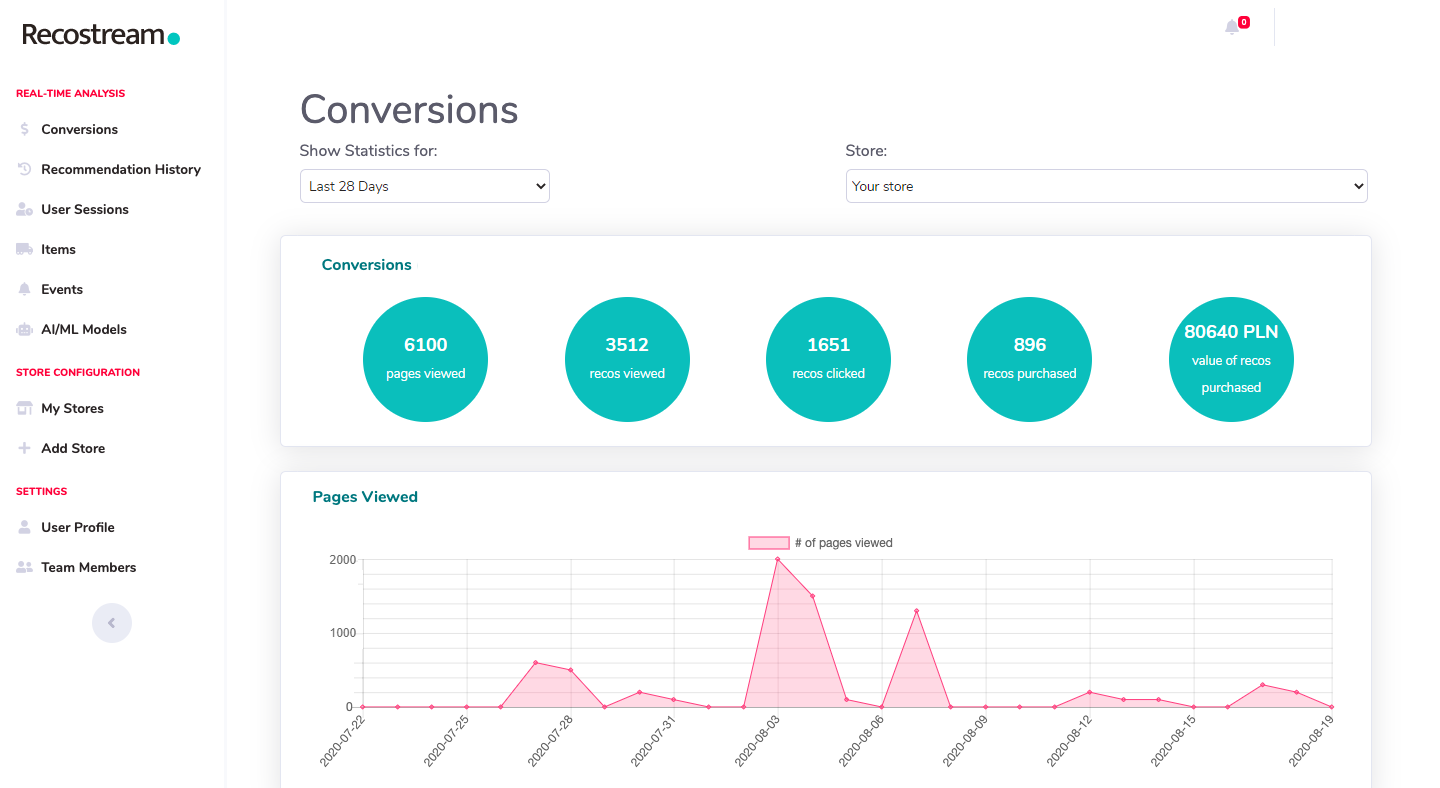 Summary
ECommerce analytics is a key component of running an online store. It provides valuable data for the website owner to facilitate customer shopping experience, boost sales or improve engagement rates. Combing analytics and a recommendation system is a recipe for success. It guarantees both to increase sales and engagement and easy access to data from particular models and system implementations.

Data obtained from eCommerce analytics may and should impact future marketing decisions that may otherwise be taken blindly. Thanks to the indicators and better understanding of customer behavior, online store owners are equipped with the necessary knowledge to make right business decisions.