Personalized Newsletters vs Product Recommendations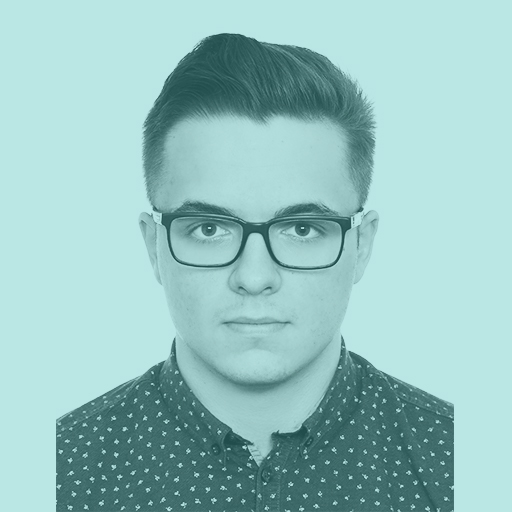 Arkadiusz Krysik
26 February 2021
5 min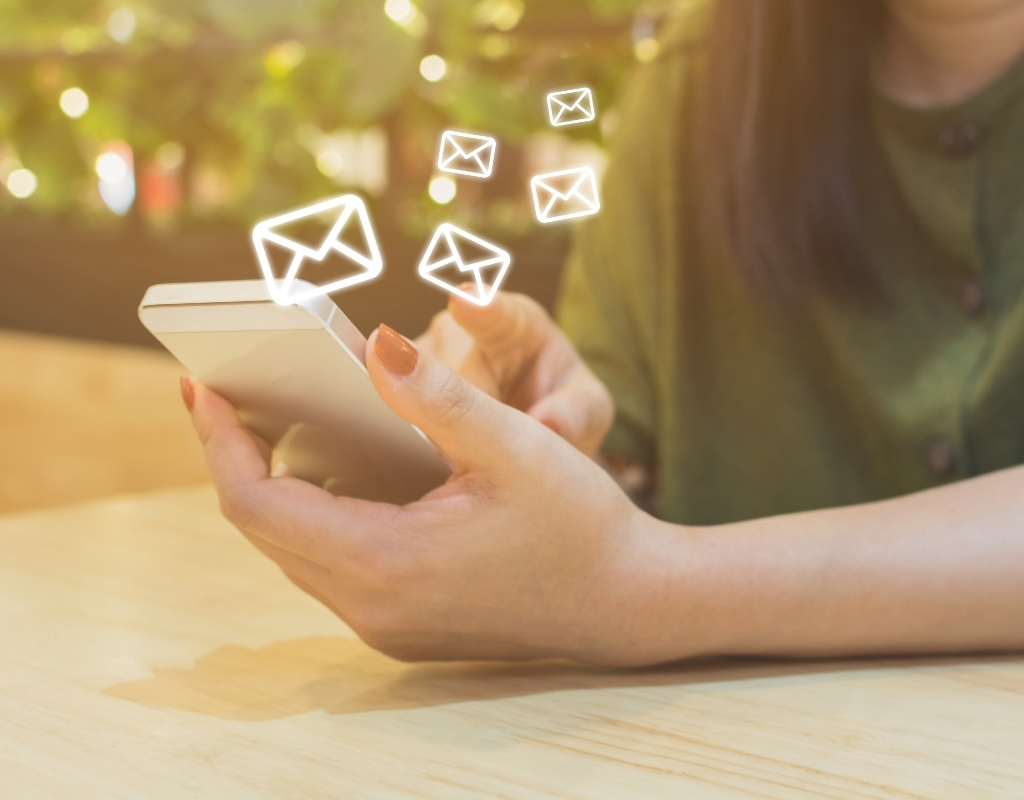 Along with the development of eCommerce sites, customer requirements for eCommerce platforms began to increase. Many consumers have come to expect personalized content and shopping experiences in both in-store and online stores. User Experience, properly designed Home Page of the store, detailed products, clearly described store categories, consistent color palette of the store's website, personalized content and solutions are some of the elements that an eCommerce manager should pay attention to.

In today's post, we will focus on one of the key aspects of a modern store - personalization - and compare two basic ways to introduce it: newsletters and purchase recommendations.
The Role of Personalization in the eCommerce Market
Personalization is one of the most important trends in today's eCommerce and many studies conducted by marketing agencies and consulting firms prove it. It is estimated that 33% of marketers consider personalization to be the most important aspect of developing their marketing strategies in the future. Moreover, 74% of store owners say that personalization can significantly increase customer engagement and average sales growth of up to 20%. We wrote about the best practices for personalization in eCommerce here.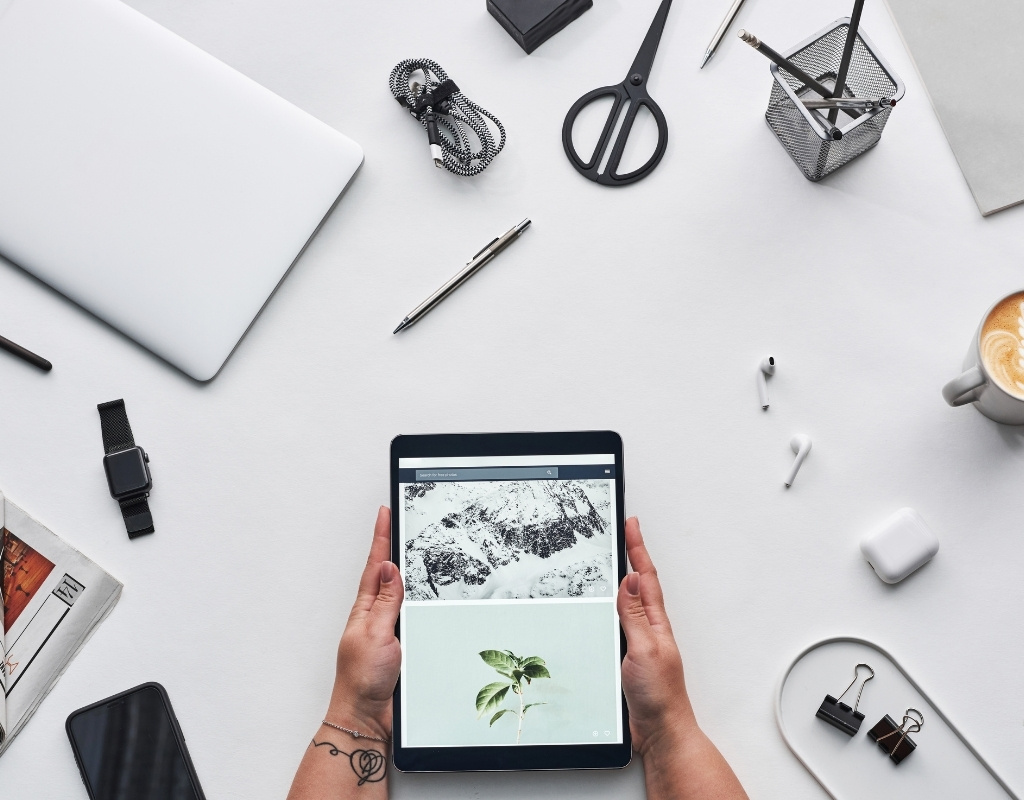 Personalized Newsletters and Mailing Campaigns
Personalization of e-mail campaigns and newsletters involves the use of information about users, as well as data collected via cookies, in order to prepare special offers tailored to their needs and interests. Information about customers that can be used for this purpose may include e.g. their names, recently viewed products or items left in the cart during the last session.

The use of this data allows you to adjust the content of the message to each customer depending on the effect you want to achieve.

There are many ways to personalize the email messages you send to your customers, and here are some of the most interesting and effective:
1. Automatic E-mail Messages Generated on the Basis of a Given Behavior
Such solutions are real-time reactions to specific behaviors of online store customers. The triggers of such messages can vary from leaving products in the cart to showing a clear interest in a given product. Emails including the name of a given customer can serve as a reminder encouraging them to return to the store's website and complete their purchases. These types of emails have an average 152% higher Open Rate compared to traditional, template emails.
They are a valuable communication tool and significantly improve the loyalty of the store's customers. Depending on the nature of your business, there are several specialized tools for sending great personalized email messages: Intercom.io for business customers, GetVero.com for eCommerce stores, and SparkPage for creative activities and more.
2. Use of Anniversaries and Important Dates
Each of us feels nice when our friends and relatives remember about our birthdays, anniversaries or other dates important to us. A similar approach can be used by the owners of online stores to carry out personalized e-mail campaigns.
Sending an email on a birthday is a nice and easy way to attract newsletter subscribers' attention and give them a special offer in the form of a discount code. Readers or customers will reciprocate with a higher level of engagement, loyalty and will be more willing to participate in promotions.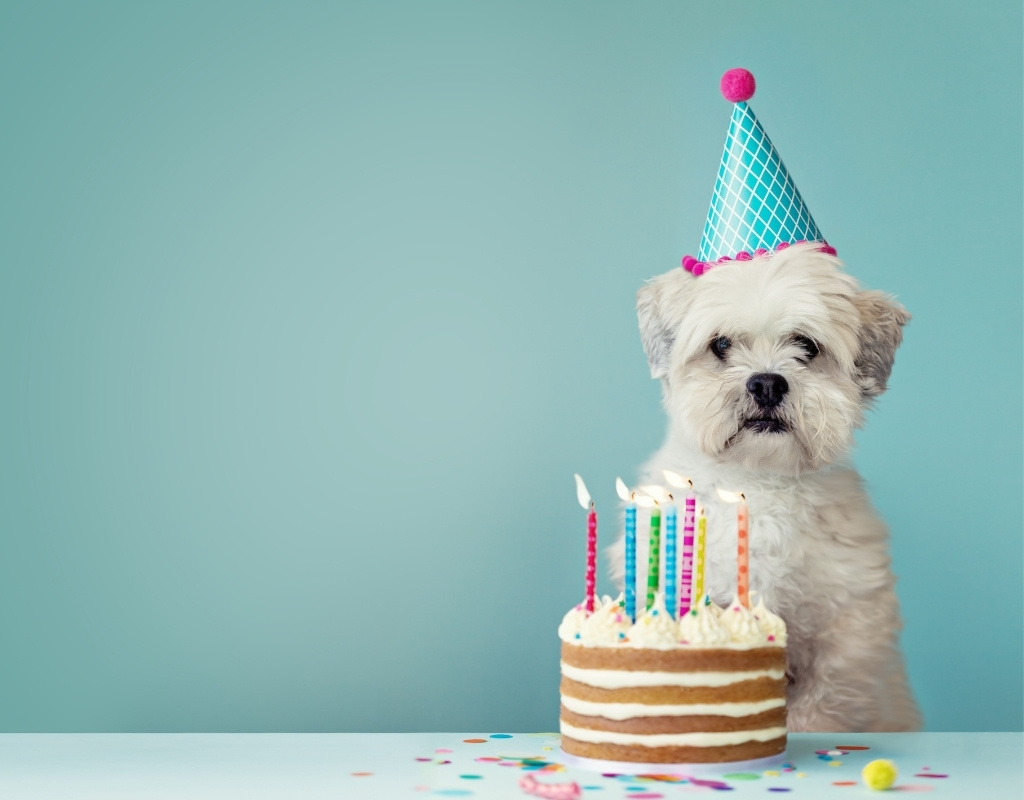 3. Use of Time and Location
Store managers serving markets in many countries must keep in mind that their customers are located in different time zones. When doing mailing to your contact database, it is worth segmenting by location and planning the sending so that everyone receives an email at the most convenient time for them.

Personalized newsletter, mailing, and advertising campaigns should take this into consideration and, based on the collected information about customers, plan to send subsequent emails at times that are optimal for their recipients.
Personalized Recommendations
Personalized recommendations are perhaps the most common and popular use of artificial intelligence technology in eCommerce. Advanced machine learning-based engines, similarly to personalized news and newsletters, collect data on each customer and overall website traffic.

These data are used to develop lists of products specially tailored to the needs and interests of each customer. This strategy can increase conversion rates and customer engagement at a low cost. You can read how recommendations are generated with the Recostream engine here.

We can distinguish some of the most important places and ways to display recommendations that we can find in various online stores. We wrote more about ways to display recommendations on eCommerce sites in this post.
1.Product Recommendations on Product Pages
Product pages are the most popular place in online stores where you can find product recommendations. They make it easier for customers to navigate through the website tabs and suggest products to undecided users that they might be interested in.
2. Product Recommendations on the Home Page of the store
The home pages are the showpiece of the entire eCommerce site. Next to the product page, it is the most important element of the online store website. The most popular products (bestsellers) can be promoted on the home page.
3. Pop-ups with Recommendations After Adding a Product to the Cart or After Clicking on an Unavailable Product
Recommendations can also be displayed in the form of a pop-up window. This solution is most effective when the customer adds a product to the cart. Then a window pops up with information that the action of adding to the cart was successful along with a proposal of other products that are worth considering. It is a perfect place to put the model "other customers also bought" - this is a good way to implement an up-selling strategy in order to increase the value of the cart.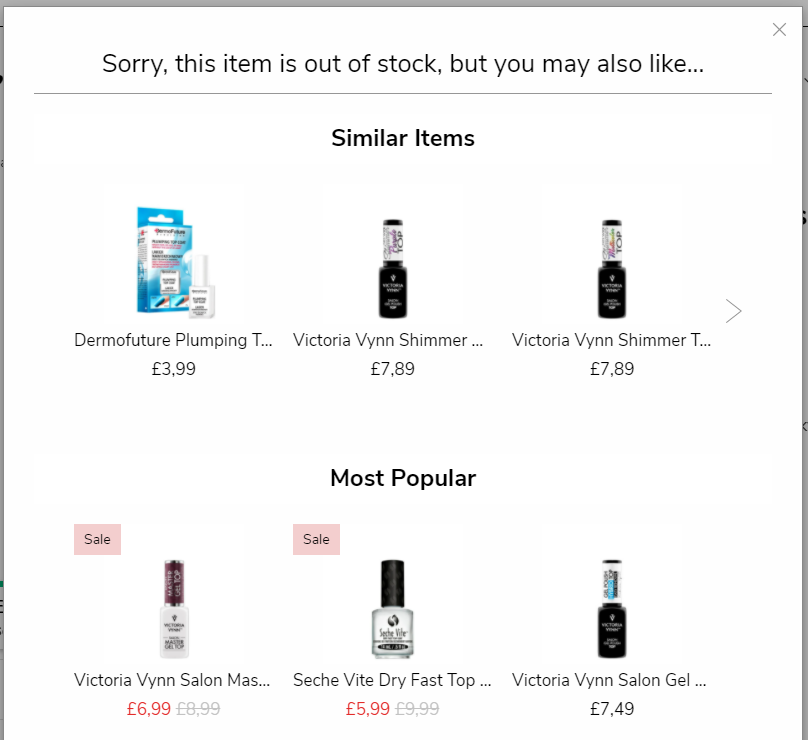 The pop-up window is also an effective way to inform the customer that the product they clicked on and wanted to buy is unavailable. Such a situation often ends with abandoning the cart and leaving the store. In order to retain the customers and encourage them to continue shopping, it is possible to show items similar to those they wanted to buy ("Similar" model) or the most popular ("Bestsellers" model).

Recostream offers as many as 8 types of recommendations that can be placed in many places in the store. If you want to find out how the models differ, please see here.
The Advantages of Introducing Solutions that Improve the Level of Personalization in the Online Store
Any solutions that improve the level of personalization of online stores are a good investment in the store in 2021 - they can significantly improve sales results and customer engagement rates.
Epsilon research shows that up to 80% of online customers are more likely to do shopping on sites that have implemented some solutions to improve their personalization and as many as 90% of customers in the United States consider personalization of the shopping experience to be something noteworthy.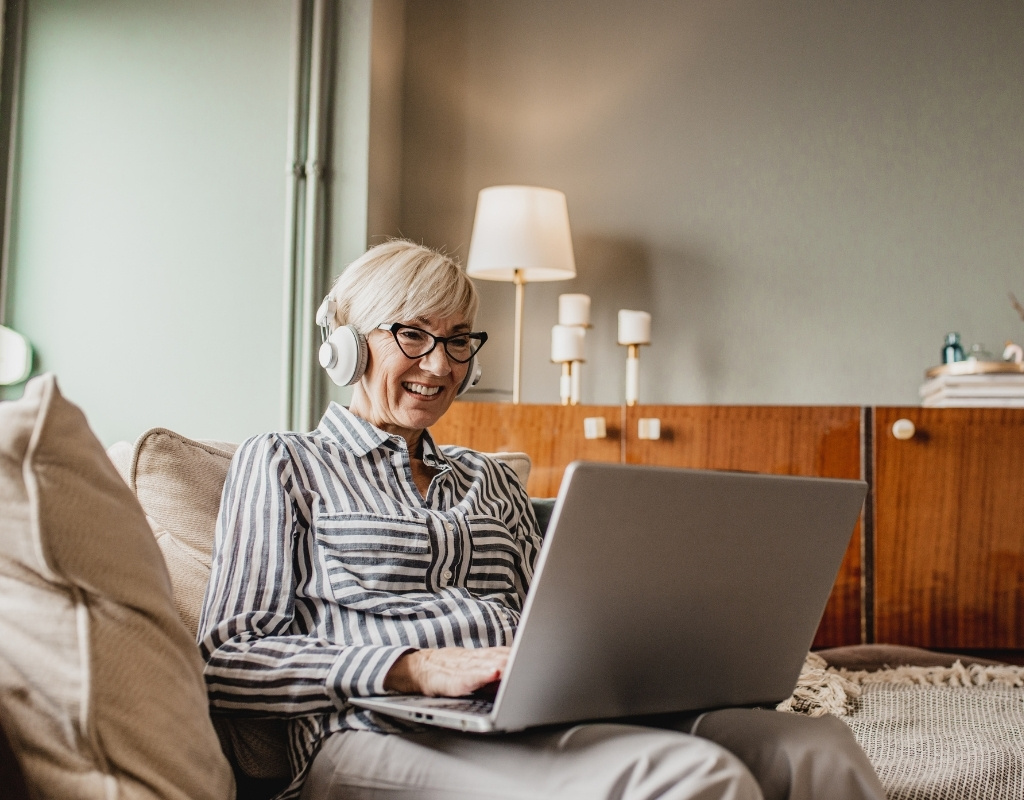 Personalization also has a positive impact on building a loyal customer base who will be happy to return to a given store. According to Invesp, about 56% of customers are more likely to use the offer of a given store again if it has some solutions based on personalization.
Summary
The above statistics clearly show how important it is to personalize customer experience in the eCommerce market. Which solution should be the first to invest in: product recommendations or newsletter? There is no definite answer to this question.

While personalized email messages can entice existing customers to return to your store, recommendations can keep their attention, make it easier for them to navigate through your site's tabs, and encourage them to make a final purchase. Both solutions offer unique opportunities for the development of the store and the best results can be achieved thanks to the cooperation of both systems.