Cross-Selling vs Up-Selling: What Is It, How Does It Differ and How Does It Affect Sales?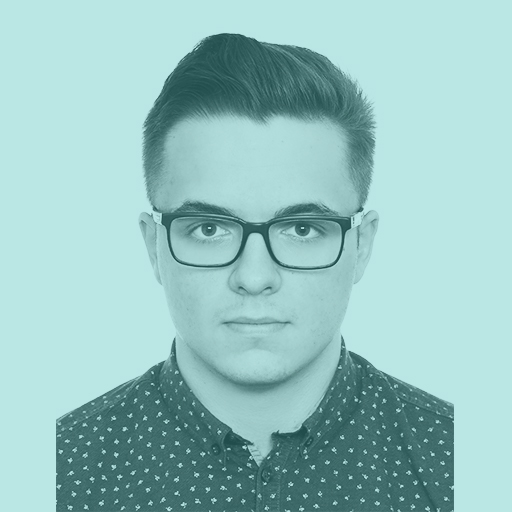 Arkadiusz Krysik
03 August 2021
8 min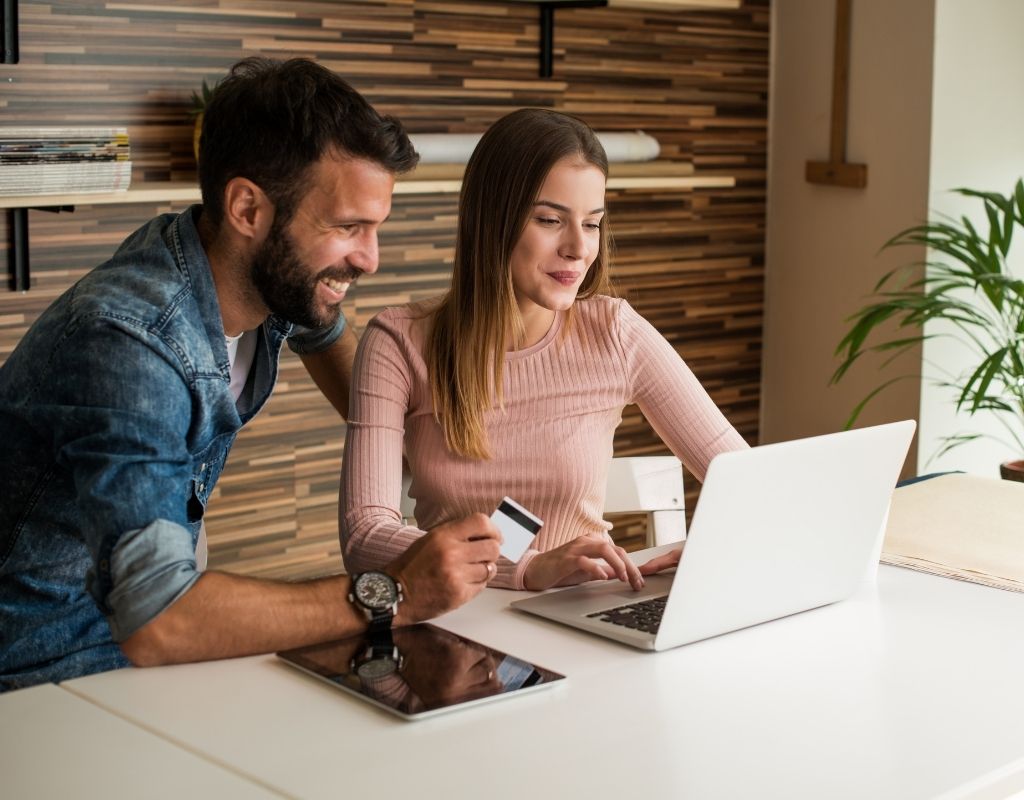 Optimizing sales in the online store is a big challenge for traders. There are many different factors that affect conversion values, making them difficult to monitor. What if there was one simple solution, the implementation of which could directly increase the sales of an online store by 10, 20 or even 30% and would be easy to analyze?

It's not a joke, it's possible! We are talking about up and cross-selling strategies, which are currently widely used by the largest online stores, but not exclusively by them.
In today's article, we will answer the following questions:
What is cross-selling?
What is up-selling?
What is the difference between cross-selling and up-selling?
What is the significance of these sales strategies for the eCommerce market?
How do online stores benefit from cross-selling?
How can you easily introduce cross-selling and up-selling to your online store?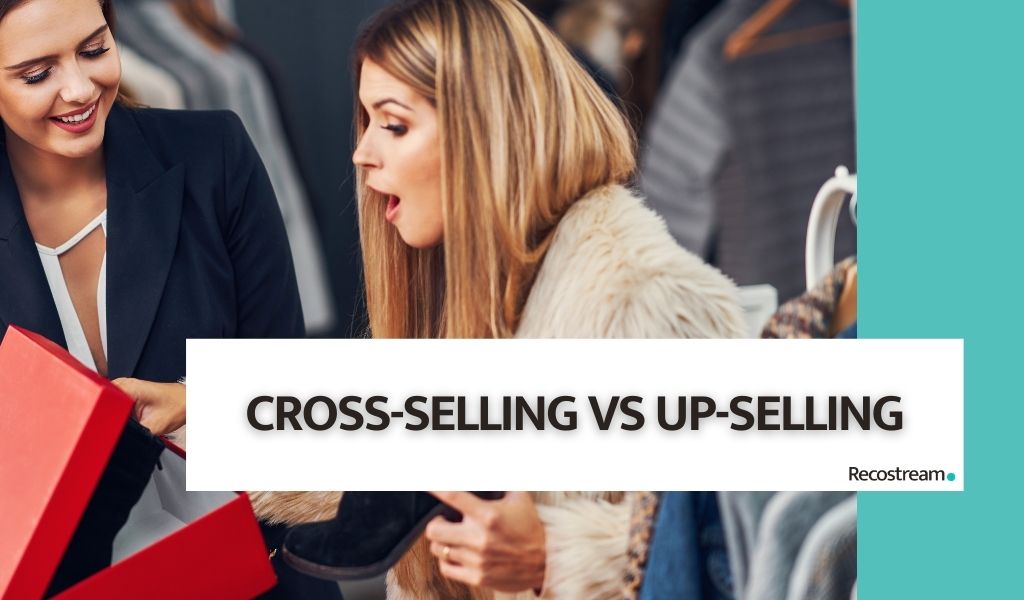 Cross-selling and up-selling: sales strategies used by major players
The most important global eCommerce giant - Amazon - claims that up to 35% of its revenues come from cross-selling. Moreover, another study found that product upselling accounted for 4% of all eCommerce sales.

What is more, market research clearly shows that existing customers represent a much higher value for an online store than new visitors.

According to Marketing Metrics, eCommerce companies have a 60 to 70% chance of selling to an existing customer while the probability of selling to a new user is only 5% to 20%.

It is this relationship that cross and up selling strategies use to increase the store's sales. While the concepts are often not fully understood and are used interchangeably, the two offer different benefits and can be used most effectively together.
What is cross-selling?
Cross-selling is the process of identifying products that meet additional, complementary needs that are not met by the original item selected by the customer.

The main task of cross-selling is to increase the value of the customer's order by offering him a product that he would most likely add to his basket. Importantly, what is already in it is taken into account.

This strategy has been known for a long time and is used not only in the eCommerce industry, but also in the banking and insurance sector as well as in-store sales.

We have probably all encountered a situation where, for example, when buying household appliances in a brick-and-mortar store, the seller encouraged us to buy an extended warranty or accessories matching the product we selected.

This is just an example of using a cross-selling strategy.

Although this sales tactic will not work for every consumer, cross-selling is a strategy that brings great benefits to all companies that use it.

This is especially true on the Internet sales market, where while shopping customers are displayed with special windows with sets of products that match those already selected..

Other popular examples of using cross-selling in trade include:
A cashier at a popular fast food restaurant asking a customer if they would like to add fries or a drink to their order.
eCommerce recommendations encouraging the customer to add an additional accessory to their cart that is not included in the purchased product.
A car dealer encouraging a potential customer to buy additional mats, winter tires or an extended warranty.
A clothing retailer showing the interested person accessories that match the clothes they are viewing.
Items displayed next to the cash registers that the consumer watches while standing in the line.
What is up-selling?
Up-selling is a tactic aimed at convincing the customer to choose a more expensive product, with better specification and additional functions.

Showing potential customers that different versions or models of products can better meet their expectations can significantly increase AOV and make users more satisfied with their purchase.

Companies that use up-selling strategies effectively help customers visualize the value they get by ordering a better and more expensive product from their range..

This tactic is often used by manufacturers of smartphones, modern technologies and the automotive industry.

Technology companies such as Samsung or Apple often give customers the option of adding additional memory or more RAM in online stores, paying a little more for a given product.

In turn, when we buy a new vehicle at the car showroom, the car dealer will convince us to choose a better equipment package.

On the other hand, when we buy a new car at the showroom, the representative will convince us to choose a better equipment package..

Thanks to up-selling tactics, customers often decide to spend a little more money, because thanks to this they feel that the product they are buying is of higher quality.

Up-selling as a direct selling tactic may seem insistent. Still, it is much easier for companies on the Internet to adopt it in a subtle way. Moreover, eCommerce brands are able to look into the data to better understand which products or services would be most suitable for the customer.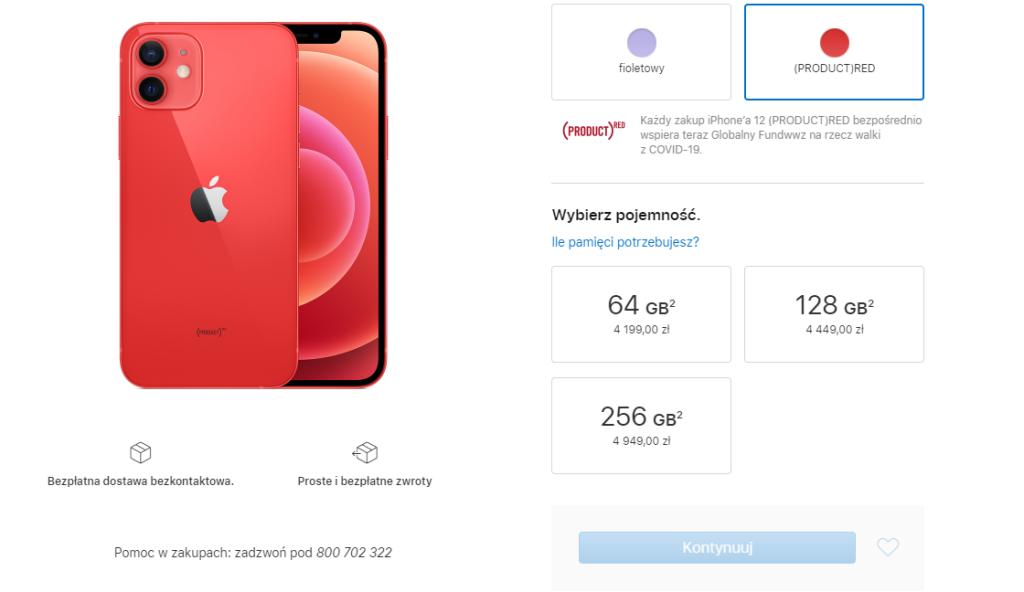 Other examples of applying an up-selling strategy include:
Airlines encourage passengers to select higher class tickets,
A recommendation system in an online bookstore offering customers an audio version of a selected book at a discounted price,
A car dealer persuading a potential customer to choose a model with better equipment,
Software with a free basic version, but also a paid premium version that unlocks the most important functions.
What's the difference between cross-selling and up-selling?
Up-selling and cross-selling are often confused. There are, however, a few key differences between the two strategies.

The most important difference is that up-selling is usually about persuading customers to choose the more expensive and better version of a given product, while cross-selling is about offering the customer a related product or service..

Cross-selling and up-selling strategies are similar in that they focus on delivering additional value to customers, rather than being limited to presenting previously viewed products..

In both cases, the most important business goal is to increase the value of the order and introduce customers to interesting products and accessories that they may not have known about before.

The key to success in both cross-selling and up-selling strategies is a good understanding of customer needs.

For online stores, this task is much easier because by using machine learning and collecting information by cookies, they can accurately analyze and predict the behavior and preferences of individual users.
How to introduce cross-selling and up-selling to an online store?
The largest corporations such as Apple and Volkswagen have adapted their products to target the widest possible price ranges, while encouraging potential customers to spend more money on an improved product.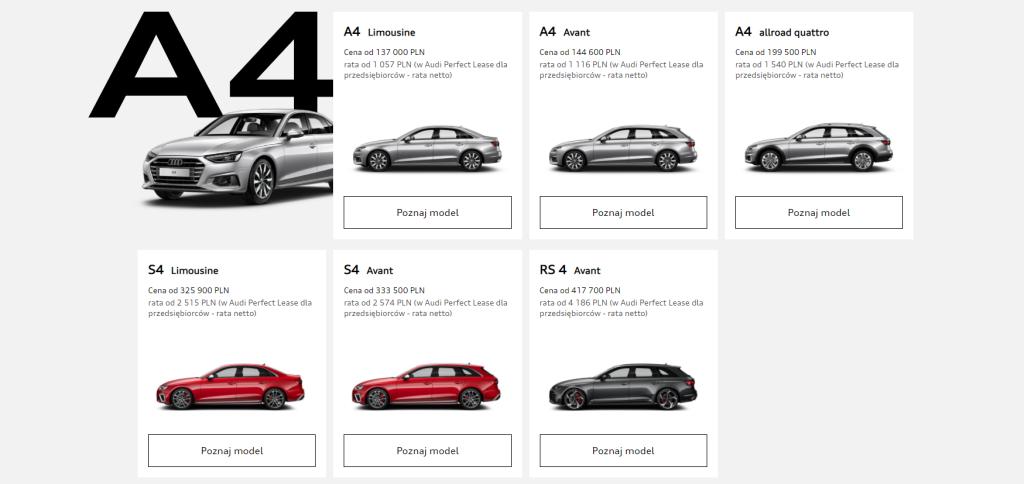 What can the owners of small and medium-sized online stores do? Can they also use up-selling and cross-selling strategies effectively? Of course! This is where the product recommendation engine comes in handy, i.e. a tool that directly uses up-selling and cross-selling techniques.

The product recommendation engine is a data filtering system that, thanks to the use of artificial intelligence and machine learning, is able to predict customer preferences.

Recommendation systems have become very popular in recent years and are now used in various areas of online activity, including streaming, news, bookstores and stores.

Modern eCommerce recommendation systems have many recommendation models at their disposal, including:
Custom recommendations,
Bestsellers in the store,
Other customers also viewed,
Similar products.
The "Other customers also viewed" model will display to users the products that were popular with other customers who were interested in the product. This means that it will present them with products from a given category, often from a higher price range, which is the basis for the success of the up-selling strategy..

Another great model that works well for cross-selling is "Frequently Bought Together". This model suggests to customers products that go well with those already added to the shopping cart. When displaying such recommendations to users, there is a high probability that they will add them to their cart, thus increasing the average order value.

It is worth mentioning that product recommendations can also be placed in various places of the online store, including:
On product and category pages,
As a pop-up after going to the cart page,
On the checkout page,
On the blog.
By adjusting effective models and choosing the right places to recommend products, the owner of an online store can become an automatic virtual assistant. Therefore, to somehow reflect the relationship that a seller establishes when he offers his client a special promotion or additional accessories.

Modern technology and artificial intelligence are able to effectively simulate the customer experience in brick-and-mortar stores, resulting in increased sales and improved customer experiences.

Installing a personalized product recommendation engine such as Recostream is extremely simple and intuitive. Additionally, it does not require specialized technical knowledge.
What is the purpose of introducing cross and up-selling techniques to your sales strategy?
The main goal of introducing up-selling and cross-selling strategies is to increase the average order value (AOV) and present customers with interesting products and accessories that they may not have known about yet.

Both strategies are now considered to be one of the most important and effective elements of online store marketing plans. The underlying assumption is that it is easier to reach existing customers than to completely new users.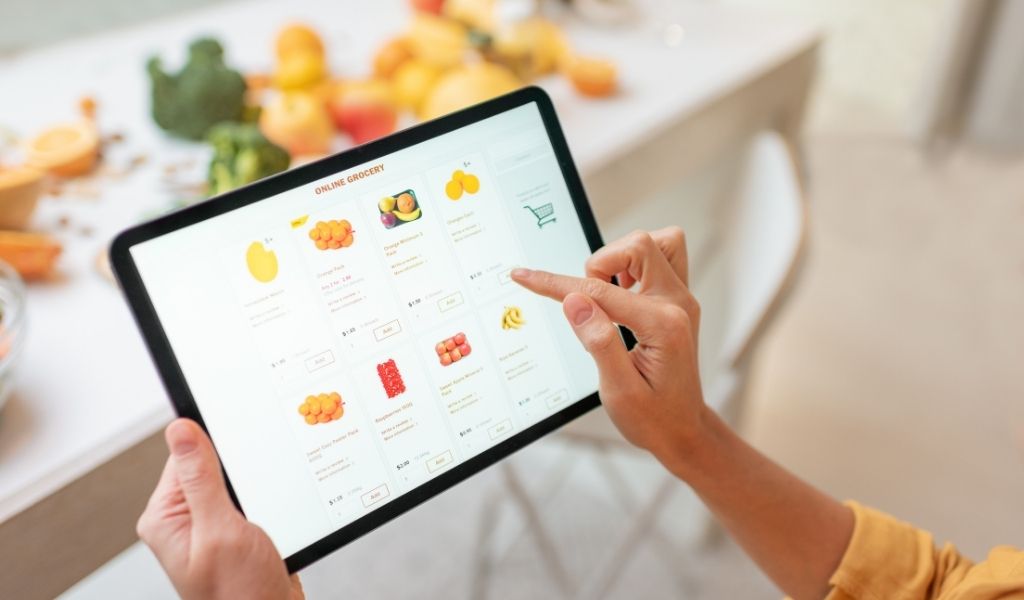 The probability of persuading an existing customer to make a purchase is 60–70%, compared with 5-20% for new visitors who encounter a site for the first time.

Moreover, there is a 27% chance that a given user will make purchases in a given store again, but after the second or third visit, this percentage increases to 54%. This phenomenon is used by recommendation engines, offering complementary products to users who have already decided to make a purchase and added a given product to the cart.

The effectiveness of these solutions has been confirmed by the largest websites on the market. Research shows that upselling accounts for 4% of all eCommerce sales.
Advantages of cross-selling and up-selling strategies
We can distinguish 3 main advantages of using the cross-selling and up-selling strategies:
1. No effect on original purchase
Applying both strategies in practice provides buyers with the possibility to add another item to an order without risking losing the conversion from the original order. In the worst case, the customer will not use the offer and will proceed to finalize the order.
2. Increase in AOV
One of the biggest benefits of cross-selling and up-selling is increasing your Average Order Value (AOV). Moreover, purchases made with these strategies are usually impulse purchases (the customer does not consider them for too long) and research shows that they are much more enjoyable for the customer.
3. Increased conversion rate
Higher order values obtained by implementing these strategies also have a direct impact on increasing store conversion rates.
Examples of the use of cross-selling and up-selling in eCommerce
The effectiveness of the system of intelligent product recommendations using cross-selling and up-selling strategies is best assessed based on a real example.

Domowanie.pl, an online furniture store, decided to implement a product recommendation engine in February 2021. It is an online furniture store offering furniture of the best and most popular Polish brands.

Recommendations were placed in several key places in the store, including a pop-up window after adding a product to the cart, displaying recommendations generated using the "Other customers also added to the cart" model.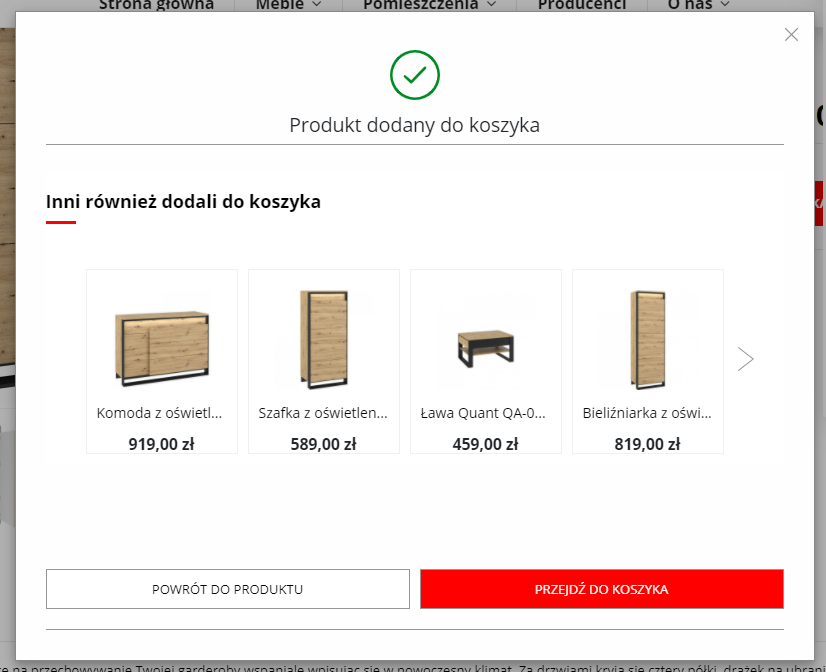 The process of implementing the recommendation engine was quick and hassle-free.

After 30 days from the implementation of the system, it could be noticed that product recommendations accounted for over 29% share in the store's sales, and the CTR of recommendations ranged from 6% to 9% depending on their location.

Bartosz Żebczyk, the store owner, when asked about his impressions after implementing the system, replied:

We operate in a very competitive online industry and in our case the client rarely decides to buy only one product. Carts often contain complete sets, so the key aspect for us is to show customers on the shopping path those products that can potentially also be added by them.

Another example of an effective implementation of a personalized recommendation system is the ByLola store.

ByLola is a Polish clothing brand dedicated to women. The online store offers products made of high-quality materials in sizes between 44-68.

One of the most profitable places where product recommendations were placed was the cart page and pop-ups appearing towards the end of the purchasing process.

Among all the tested models, additional conversions were also generated by the "Others viewed" and "Most viewed from a given category" models, which are based on up-selling and cross-selling methods.

The installation process was extremely simple and although the store owner did not have expert IT knowledge, it did not constitute a problem while integrating the recommendation engine with the store.

After the trial period, product recommendations accounted for 26% of the store's revenues, and as much as 18% of clicks on the best converting banner resulted in the purchase of the product.
Summary
There are many sales strategies in the online store. Today, the most popular and easy to implement techniques are: cross-selling and up-selling. A tool to use these sales methods are, among others, product recommendations, which significantly increase the conversion rate. It is not only a simple application of artificial intelligence in practice, but also a proven way to boost sales.