AI and Machine Learning - The Most Prominent Trend in eCommerce 2021?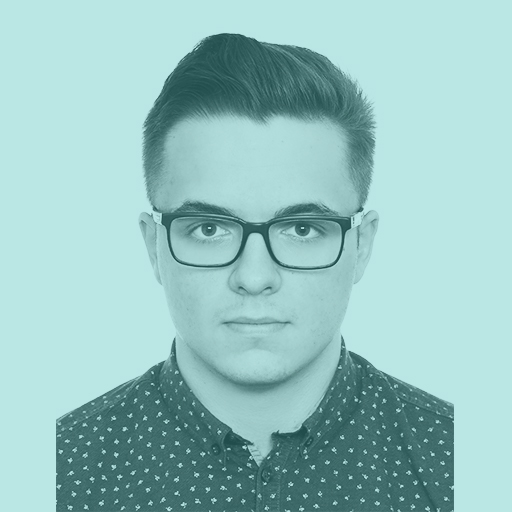 Arkadiusz Krysik
09 December 2020
6 min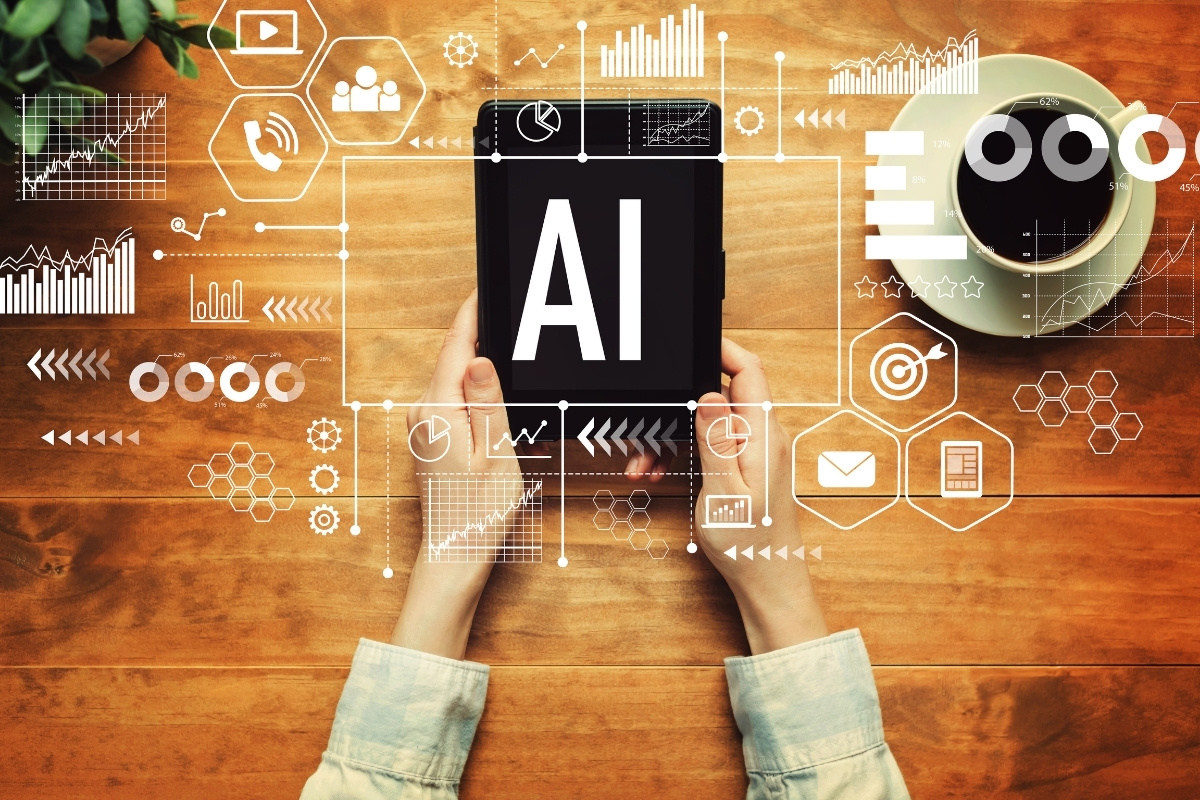 "Artificial Intelligence", "Augmented Reality" and "Machine Learning" are the phrases that often pop up on the web, arousing the curiosity and imagination of readers. Let's check what they have in common with the eCommerce industry.
Machine learning or, in other words, self-learning systems, is a solution that, thanks to an algorithm, allows for better registration and understanding of the behavior of website users. This understanding goes beyond general data, such as age or gender of the user, but extends to the best understanding of the user's passions, interests or ambitions. No wonder then that the eCommerce industry finds this technology based on artificial intelligence interesting. There are many applications of machine learning in eCommerce that can improve personalization, win customer trust, and engage in unique ways.
The use of artificial intelligence in eCommerce
Artificial intelligence can be applied in almost every element of the online store operation. Starting from customer service to helping owners manage their inventory. Here are some of the most important uses of this technology in online shopping practice:
1. Intelligent product search
Usually, in order to find the product you are looking for, you need to type its name in the search engine or navigate through - often intricate and complicated - tabs with product categories. Machine learning speeds up this process by analyzing a wide set of synonyms and thesauruses to 'guess' customer needs more effectively. Solutions of this type are also based on previous searches by other customers.
2. Modern chatbots
Chatbots based on artificial intelligence algorithms have an enormous scope of possibilities. Thanks to a better understanding of data, they are able to provide clients with realistic and valuable responses to both simpler and more complex inquiries. The most advanced of them can even anticipate the needs of website users and meet them with the next shopping proposal.
3. Setting optimal product prices
Artificial Intelligence is also able to help optimize product prices by analyzing data on estimated demand for a given product, competitive prices and customer behavior. For example, solutions of this type work in all major airlines. It is the artificial intelligence algorithms that are responsible for setting ticket prices for travelers. This is done on an ongoing basis so that every customer - both the one who buys a ticket many months in advance when planning a vacation, and the one who buys a ticket overnight - pays the highest possible price acceptable to him. As a result, the plane a few hours before departure can have almost all free seats filled, and the airline can enjoy increased profits.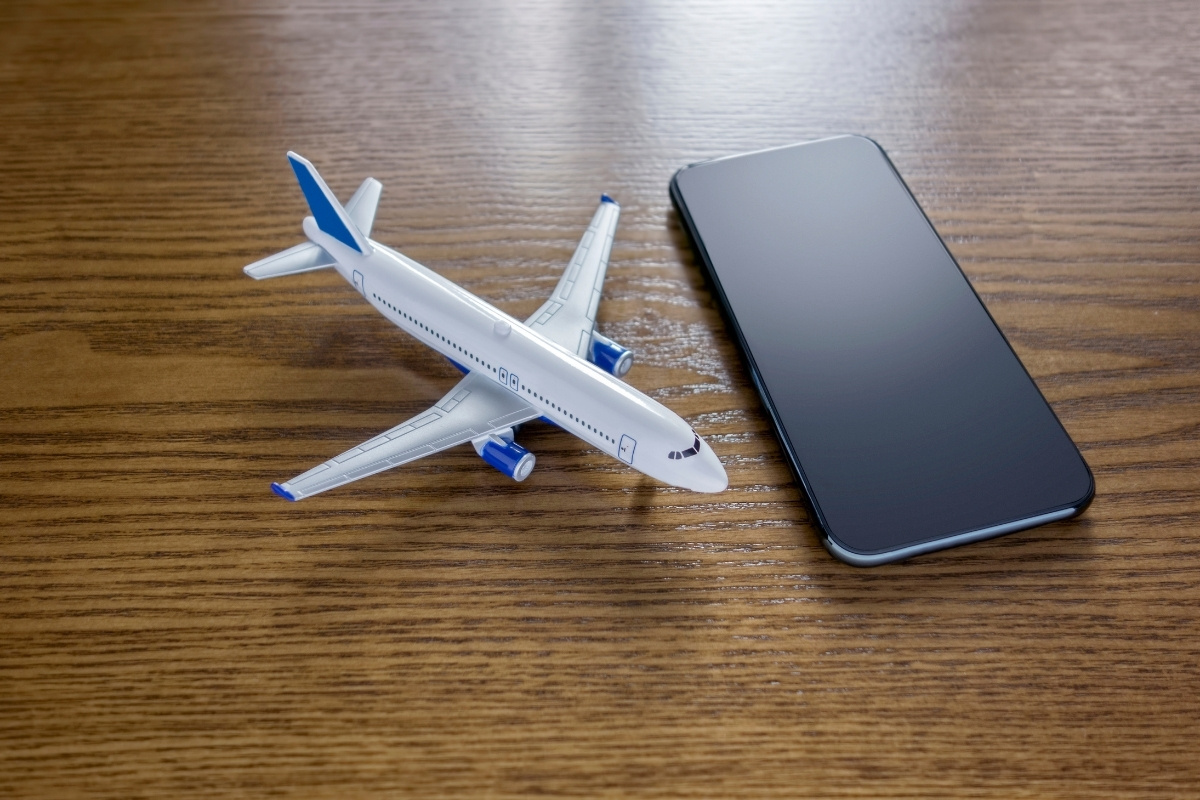 4. Inteligent product recommendations
Recently product recommendations have become one of the most important trends in eCommerce. Systems using solutions based on artificial intelligence are able to collect information in real-time and analyze traffic on the store's website and use it to generate personalized product recommendations. Depending on the content on the website and the specifics of the store, owners can choose between different models of recommendations, starting from "recommended for you" to "other customers also watched". This allows you to use various cross-selling and up-selling strategies. Until recently, only the largest eCommerce websites such as Amazon or Alibaba could afford recommendation systems. However, thanks to ready-made engines such as Recostream, today even medium-sized stores may use product recommendations based on artificial intelligence and machine learning in practice.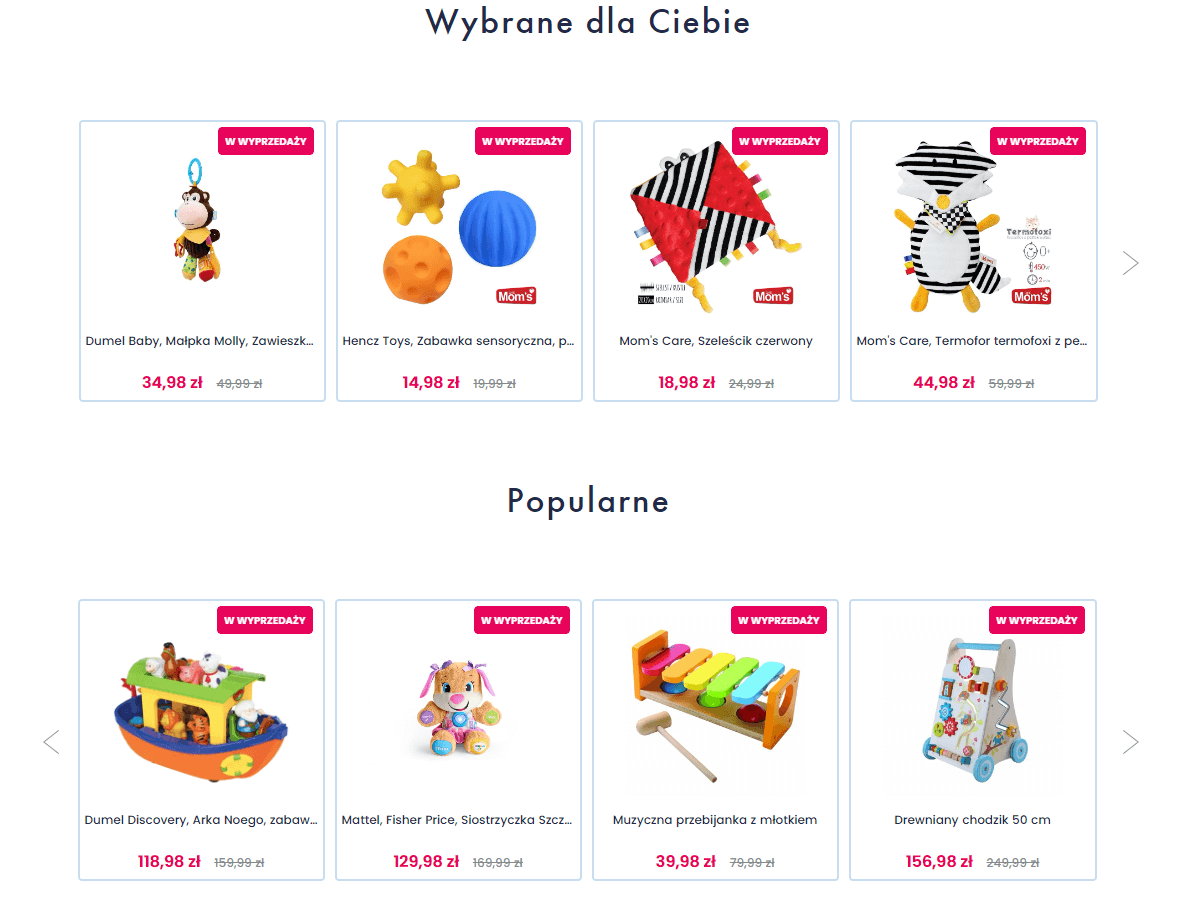 Benefits of implementing machine learning in eCommerce
The biggest benefit of solutions based on machine learning is the fact that they can offer online store customers products tailored to their profile. Currently, personalization is one of the hottest trends in eCommerce and artificial intelligence is the perfect tool to gradually implement it in your online store.

According to the Barillance survey, the implementation of recommendations based on machine learning in an online store may increase sales by as much as 12%, and revenues from recommended products totaled 33% of the store's total revenues. Moreover, it is estimated that 35% of Amazon's revenues result from the product recommendation system based on advanced artificial intelligence algorithms.

Undoubtedly, the analysis of available data and the implementation of machine learning may improve every aspect of an online store operation- from the moment customers browse the site, through encouraging them to make decisions and finally to visiting the store again. It is a must-have of the year 2021 for any online store.