The Comparison of 10 Ecommerce Platforms 2021: Which One to Choose - Advantages and Disadvantages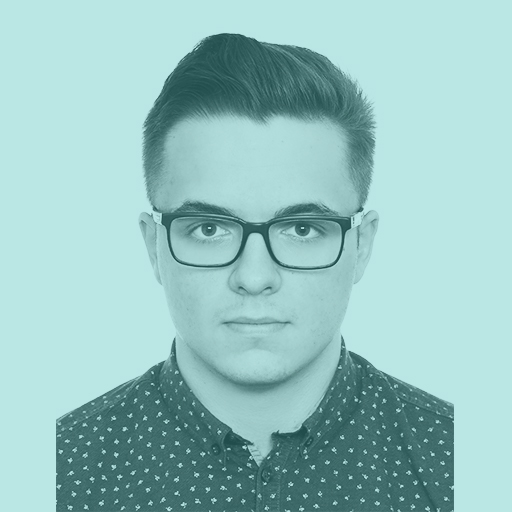 Arkadiusz Krysik
17 November 2021
16 min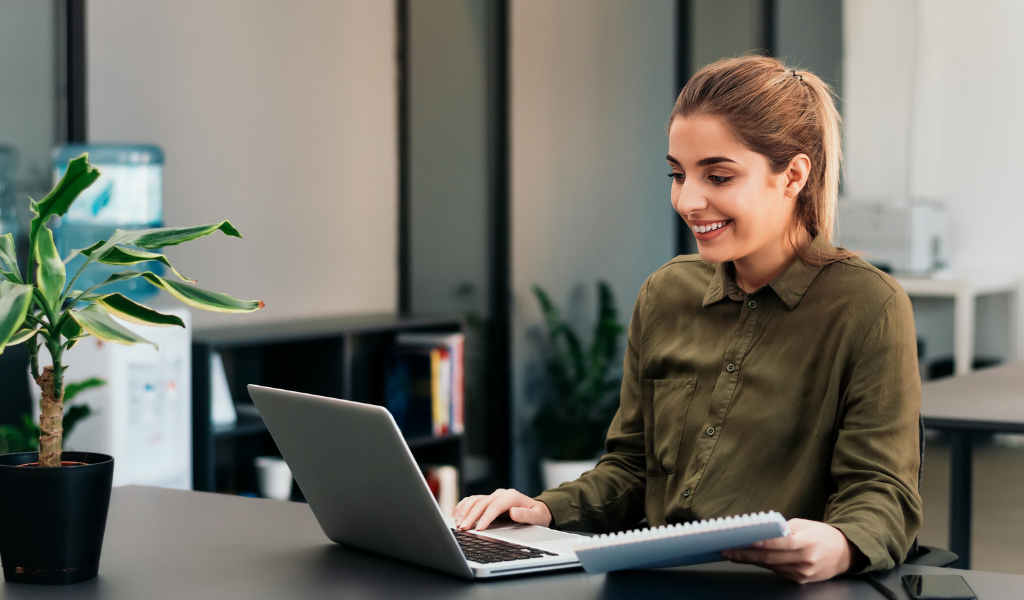 In recent years, online shopping has become a daily routine for a very large number of customers and the coronavirus pandemic has accelerated the development of eCommerce. The number of online stores keeps increasing and the first step to setting up your online sales business is selecting an eCommerce platform.
Which platform to choose? How are they different from each other? What are their advantages and disadvantages? These are the questions that prospective eTraders ask themselves. The decision to choose an eCommerce platform for an online store should be conscious and well-thought-out, as it may impact further brand development opportunities.
In today's post, we will compare the eCommerce platforms that have been most frequently selected in Poland in 2021 and answer the following questions:
What features should an eCommerce platform have?
How do SaaS and Open Source solutions differ?
What are the most popular eCommerce platforms on the Polish market?
Which one best suits your needs?
What are the advantages and disadvantages of each eCommerce platform?
What is the best platform to build an online store?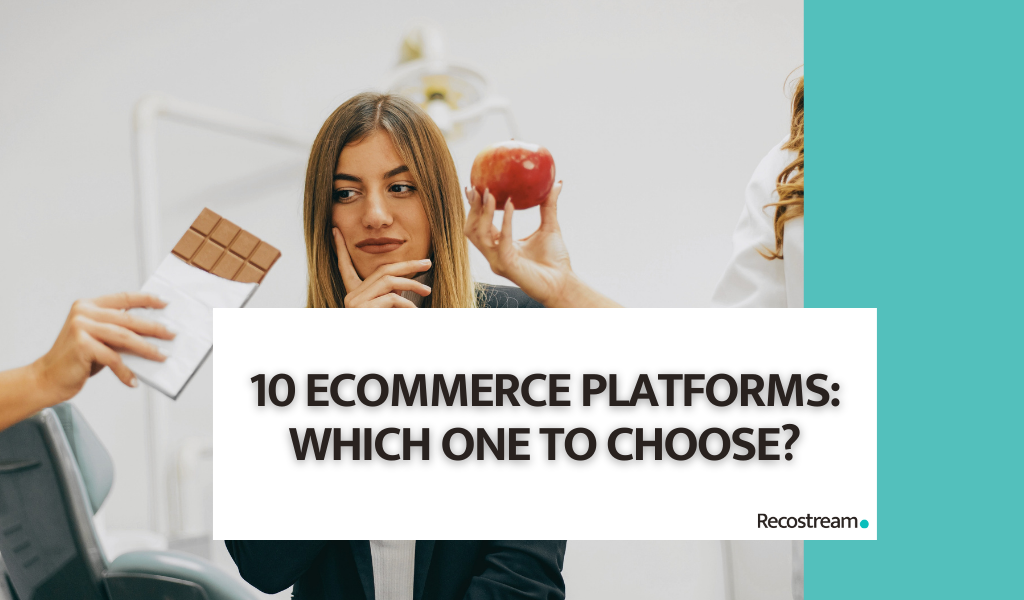 What has the eCommerce industry been like in 2021?
Nowadays, new eCommerce sites are popping up like mushrooms and experts point out that an online store can be a lucrative investment option of several or tens of thousands of zlotys of free capital for an ambitious and resourceful investor.
After creating a well-thought-out business plan, one of the first decisions that a new online store owner needs to make is choosing an eCommerce platform.
You can also decide to build a store from scratch and create a tailored-made solution, but a construction of such a website requires much more expenditure and a team of developers.
Therefore, for a novice seller, choosing one of the many comprehensive eCommerce platforms available will be a much better option.
However, this is not an entirely trivial matter.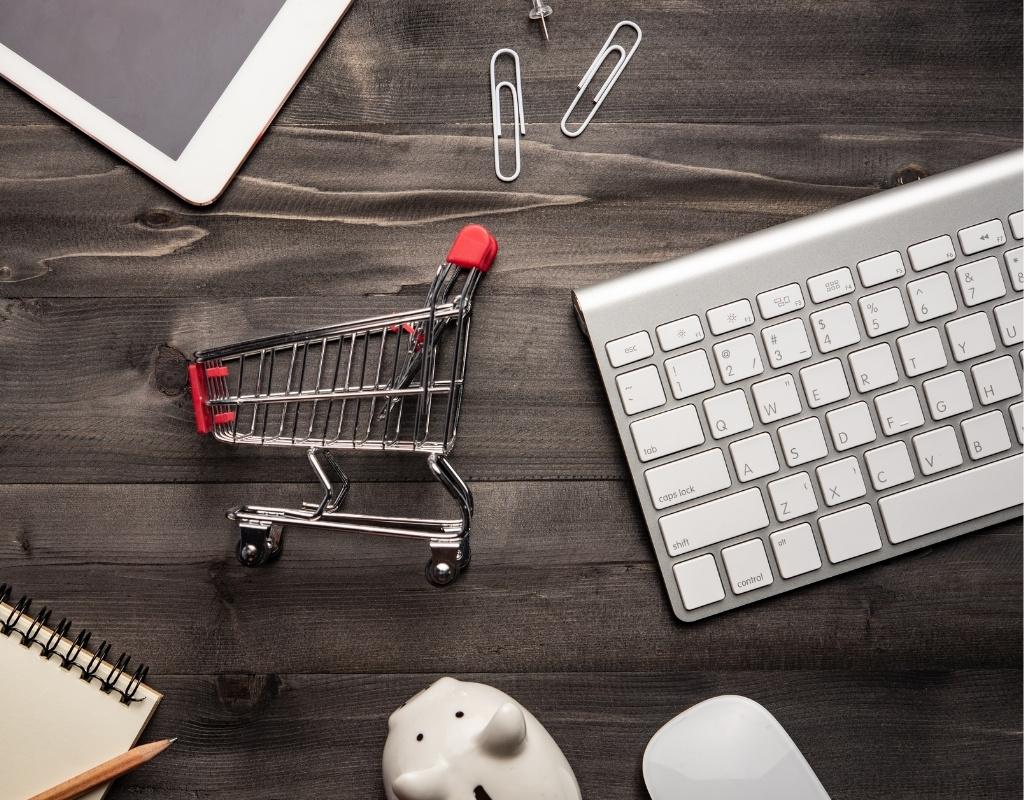 The first question to ask yourself is: should you put your online store on a SaaS or Open Source platform? Then choose an eCommerce platform that meets your needs and then select functionalities so that the online store is innovative and customer-friendly.
Our eCommerce checklist with the necessary elements of a modern online store will certainly help in this.
Types of eCommerce platforms - SaaS or Open Source?
The most important factor distinguishing eCommerce platforms available on the market is whether they operate on the basis of SaaS or Open Source.
The main feature of Open Source platforms is that you need to install the necessary software on your own server before launching the store.
In this case, the store owner is responsible for the operation and appearance of the website and for the day-to-day administration of the website.
An Open Source solution can allow for greater freedom and a greater level of customization and customization of the website to your needs. Nevertheless, an Open Source solution requires basic knowledge in the field of IT, website and server management. Therefore, it is not a solution that will work for every seller.
The largest and most popular Open Source platforms on the market include, among others: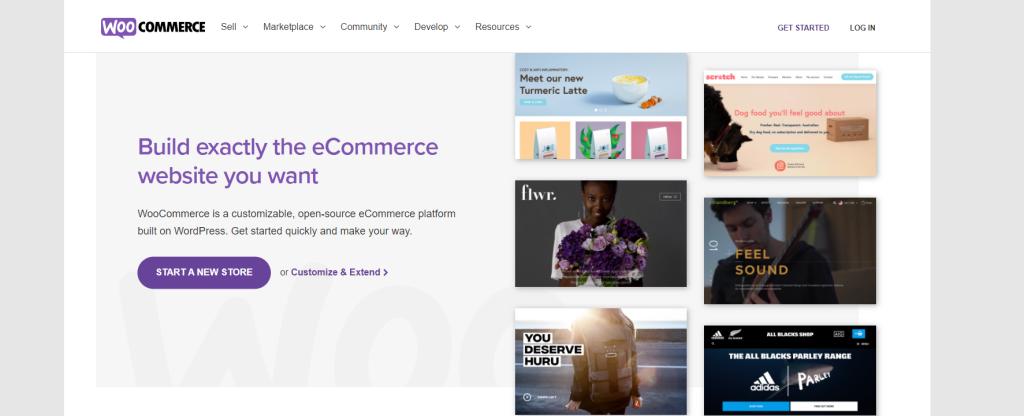 For people who do not have specialized programming knowledge, a much better solution is SaaS platforms stand for software as a service.
Thanks to such a platform, all the most important issues, such as website hosting and website backend management, are solved by the supplier of the finished system. Due to this arrangement, the store owner can spend more time on the sales and marketing tactics of the business.
The most popular SaaS platforms on the eCommerce market include, among others:

Before we move on to the comparison of the most popular eCommerce platforms in 2021, it is worth pointing out that the decision to choose one of them is not binding, because migration is always possible.
There are many reasons for moving your store to a new platform. Therefore, if you already have a store and you are considering such a change, the following list may be very helpful.
Comparison of eCommerce platforms in the year 2021: advantages and disadvantages
Time for a big comparison!
Below we have collected the 10 most popular eCommerce platforms on which Polish online stores are located.
We will compare their most important functionalities, advantages and disadvantages to help you choose a platform that meets all your expectations.
1. WooCommerce
It is a solution that is not a separate eCommerce platform in itself, but works on an Open Source basis as a WordPress plugin .
WooCoomerce was launched in 2011 and is currently one of the most popular solutions for online stores. It is estimated that WooCommerce currently holds about 25-30% of the global market for eCommerce platforms.
It is also the most popular place to set up online stores in Poland. According to the HubSpot report, over 14,000 stores in Poland are registered on WooCommerce.
Advantages
Free access - WooCommerce is Open Source. This means that access to it is completely free.
Integration with WordPress - WordPress is the easiest and most popular way to create your own website or blog. This platform serves over 40% of all websites. For people familiar with its operation, the WooCommerce plugin will be very simple and intuitive to use.
Personalization - the plugin offers great possibilities of personalizing the appearance and functionality of the store.
Frequent updates - frequent and regular updates of the WooCommerce plugin guarantee security and compliance with the latest trends in the eCommerce market.
Disadvantages
Platform as a plug-in - WooCommerce is not a separate store platform. Depending on the users, this may be perceived as a disadvantage or an advantage of this solution, however, the development possibilities of the store created on WooCommerce may be limited in the future.
Hosting – similarly to Open Source eCommerce platforms, a store based on WooCommerce requires the purchase of a hosting space on a dedicated server.
Technical issues - WooCommerce does not have a dedicated support department, so the store owner has to take care of technical issues. Add-ons to stores are created by different authors, so each time you need to make sure that the selected solutions will work together in a stable manner.
2. Shoper
Shoper is a Polish eCommerce platform operating on the basis of SaaS (Software as a Service). This eCommerce platform is perfect for both small businesses and extensive eCommerce with a huge assortment.
Shoper was launched in 2005, when the founders of Shoper (formerly Devarea SC) - Krzysztof Krawczyk and Rafał Krawczyk - decided to start selling software for running online stores to other companies.
The software has over 250 eBusiness management functions, including an intuitive administration panel, as well as a catalog of ready-made graphic templates. Hosting is run on servers in Poland that meet the requirements of the Inspector General for Personal Data Protection.
At present, Shoper is the third largest platform in Poland in terms of the number of registered sites, with almost 10,000 online stores. It is the most popular SaaS platform in Poland in 2021.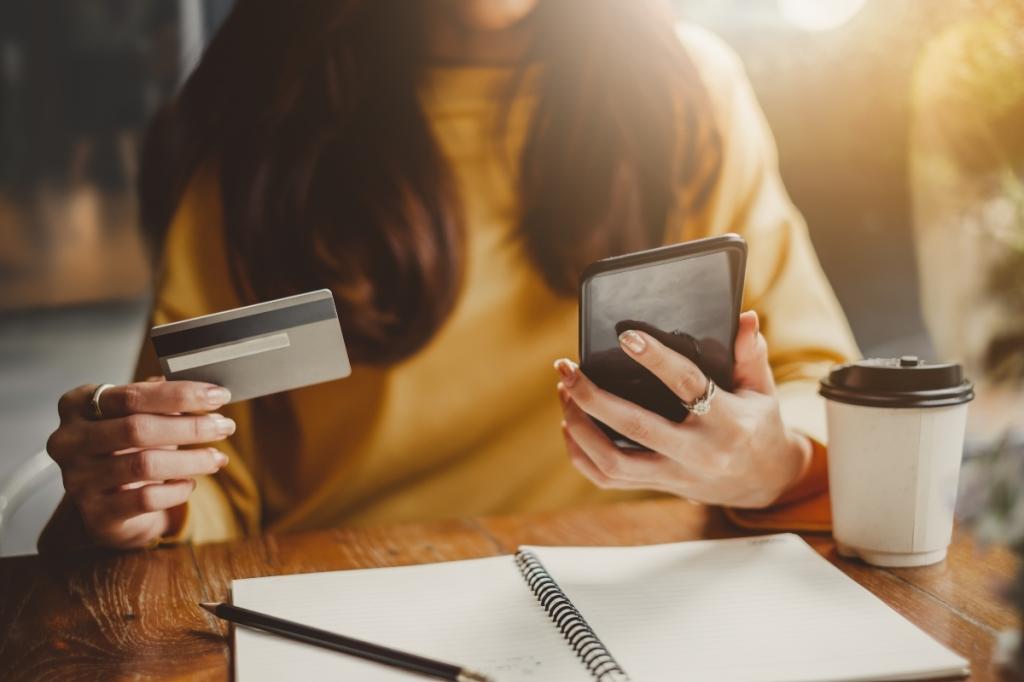 Easy integration with payments and Allegro - compared to other platforms, Shoper has its own tool that connects the website of the online store with offers on Allegro. It allows for even more effective implementation of the omnichannel strategy and better optimization of sales channels.
Numerous helpful functions and add-ons - the platform has its own Appstore with dedicated add-ons.
Intuitive and convenient administration panel - the main panel of the platform is built in such a way that novice users can easily find the functions they need at any given moment.
No IT knowledge is required to set up a store - Shoper as a SaaS platform does not require the store owner to have specialized programming knowledge. All you need to do is master the operation of the intuitive internal panel.
Disadvantages
General disadvantages of the SaaS model - as we have already mentioned, the lack of access to the source code of the website is associated with certain limitations. Although Shoper offers a wide range of customization of the store's appearance, it does not allow as much as Open Source platforms.
Some packages require additional fees - some important functionalities of a modern online store, such as integration with FanPage on Facebook or Allegro, are available exclusively after purchasing a more expensive package.
Limited SEO - limitations in the area of ​​customizing the content displayed on pages do not allow for such good optimization of the website in terms of SEO as in stores based on Open Source platforms.
3. PrestaShop
PrestaShop is a freemium (free, but with some paid elements), an eCommerce platform operating under the Open Software License. It is written in the PHP programming language with support for the MySQL database management system.
PrestaShop was established in 2005 as a student project at the EPITECH School of Computer Science in Paris, France. Initially named phpOpenStore , the platform was only available in two languages: English and French.

PrestaShop offers store owners over three hundred built-in functions for product listing, payment, shipping and supply chain management. It uses a web template system that allows users to customize store themes and add new features with add-on modules.
PrestaShop is a good start for beginner to intermediate store owners. When it comes to statistics, in Poland, this platform is used by over 13,200 online stores and it is the second most popular eCommerce platform in Poland in 2021, right after WooCommerce. A notable example of an online store set up on the PrestaShop platform is the French company Decathlon, selling sports equipment and clothing.

Low cost - the platform is Open Source, so it is free of charge. The store owner only needs to pay for the hosting, domain, and add-ons they find necessary.
Administration - compared to other Open Source platforms, PrestaShop has a relatively simple and intuitive central administration panel. This is particularly true for novice sellers.
Add-ons and functionalities - just like the competition, PrestaShop has its own add-on store, so although the basic version of the platform has a lot of available functions, store owners can still expand it with other add-ons.
System performance - The Prestashop platform is quite efficient compared to competing solutions and does not require a large amount of server resources. The main merit of this is the built-in page indexing system, which helps to optimize the displayed content.
Disadvantages
Scalability – As compared to other eCommerce platforms, PrestaShop performs significantly worse when it comes to handling larger sites and scalability as your business grows. The architecture of the platform at some point may make it difficult to further expand the store's website.
Paid add-ons - Some functionalities that are free on competing platforms such as Magento or WooCommerce are often available for an additional fee on PrestaShop.
Some basic functions are missing - to run such functions as, for example, cash on delivery, blog function, " custom fields " mechanism, which are useful in most cases, additional "modules" must be installed.
4. Click Shop
Click Shop is a Polish eCommerce platform created by the home.pl hosting service. Compared to other eCommerce platforms, this software is available in two packages:
Basic - an option intended for small entrepreneurs operating in the network from Poland. The basic package has numerous limitations. The store may have a maximum of 1000 products offered, use 50 GB of server space and is subject to an annual transfer limit of 12000 GB.
Premium - there are no limits of the standard package. This variant is more expensive, but also much more comprehensive.
The Click Shop platform is used in Poland by slightly more than 3000 online stores.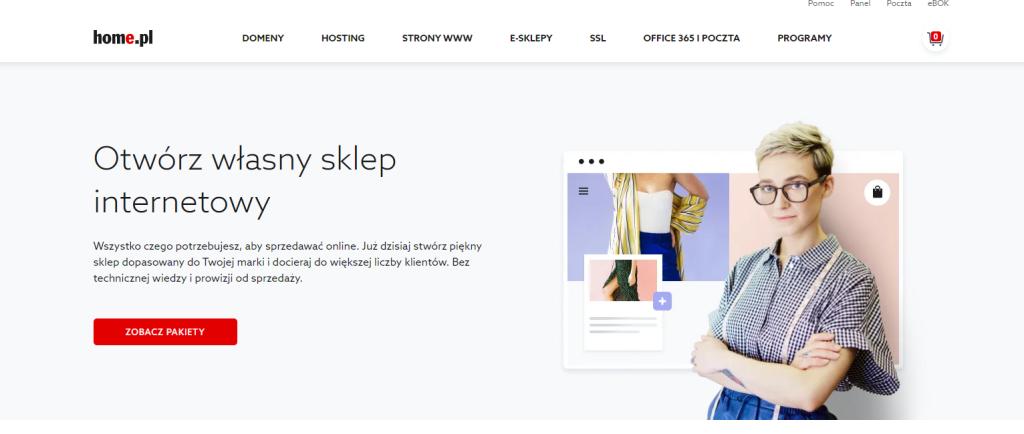 Extensive administration panel - the administration panel is simple and transparent, so even a novice seller can handle it without any problems. For more advanced users, there is an option to expand the panel after introducing your own JS scripts and CSS code.
Additional tools - like the other mentioned eCommerce platforms, Click Shop offers access to email marketing and SEO tools, as well as simple integration with Facebook and the most popular sales websites.
Various packages available - the division of functionalities into a basic and premium package means that novice sellers can only choose the functions they need to start.
Starter package - Click Shop offers new users the opportunity to test the most important features of the premium package for free.
Disadvantages
Lack of important functions in the basic package - the basic package lacks many basic functions necessary to build an effective online store. Specifically functions such as: tools for building a mobile version of the website, sending an email confirming registration in the store, creating orders automatically, updating inventory and several other important functions. Moreover, many options for personalizing and customizing the appearance of the store are available only in the premium package.
Problems with technical support - as with personalization, technical support for the online store is only available to users who purchased the premium package.
5. Shoplo
Shoplo is another eCommerce platform operating on the SaaS principle. Shoplo is a platform that allows you to run an online store and sell on many channels via Shoplo Multichannel.
Businesses using Shoplo have several packages to choose from and each offers different features and unique capabilities.
The basic subscription allows you to sell only 20 variants (not products, but variants - by offering one product in size L and S, two variants are used).
The store on the Shoplo platform can also handle a much larger number of products if you buy a more expensive package.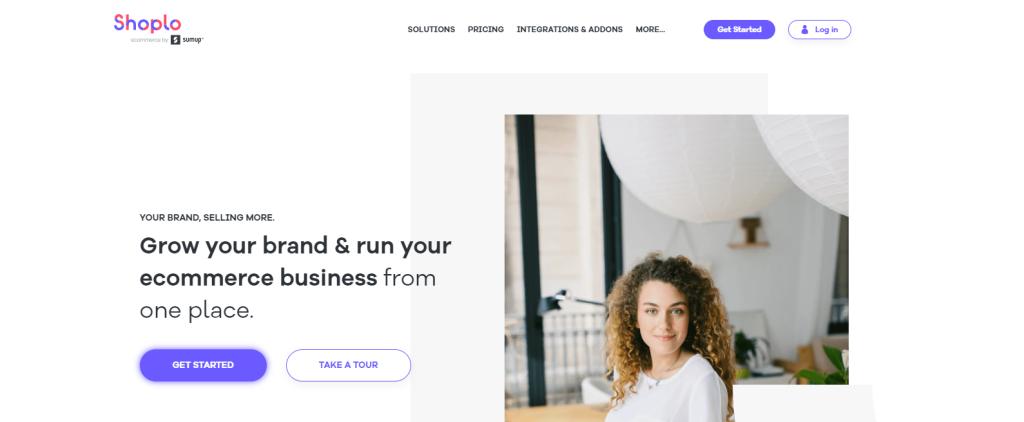 Shoplo is available in four subscriptions at a price from 50 to 300 PLN net monthly. The types of subscription differ primarily in the available functionalities. There are 1677 online stores based on the Shoplo platform in Poland 25 of which with traffic over 10000 customers a month.
Advantages
15-day trial period - the new owner of the online store can test the Shoper platform for free for 15 days. Thanks to this, they can check whether the platform meets the expectations and compare it with other eCommerce platforms.
Additional features - Shoplo has some interesting features, such as the ability to run your own blog with no extra charge. Moreover, the platform is integrated with the most popular online sales networks, price comparison websites, a Facebook shop, as well as wholesalers and various marketing tools.
Support for multiple languages - the Shoplo platform allows you to create multilingual stores. The website owner is able to design a separate website in a given language, because each of them has its own administration panel.
Disadvantages
Limited possibilities of store development - the platform works on the SaaS principle, so - similarly to the Shoper platform, the possibilities of developing and customizing the store's website are very limited.
Poor SEO Visibility - The platform does not offer additional SEO optimization features and the basic templates are not well suited to the search engines.
Some important functions are additionally payable - important integrations, e.g. with Allegro, are available only after purchasing a more expensive subscription.
6. Magento
Magento is one of the world's largest Open Source eCommerce platforms written in PHP.
Magento is used globally by over 100 000 online stores and the service code has been downloaded over 2.5 million times.
In 2019 alone, goods with a total value of over $155 billion were sold via the platform. Two years ago, Magento accounted for approximately 30% of the total market share of eCommerce platforms, which placed it at the forefront of this type of solutions in the world. In May 2018, Magento was acquired by Adobe Inc. for $ 1.68 billion.
In Poland, this platform is not as popular as abroad and is currently used by slightly more than 1200 online stores.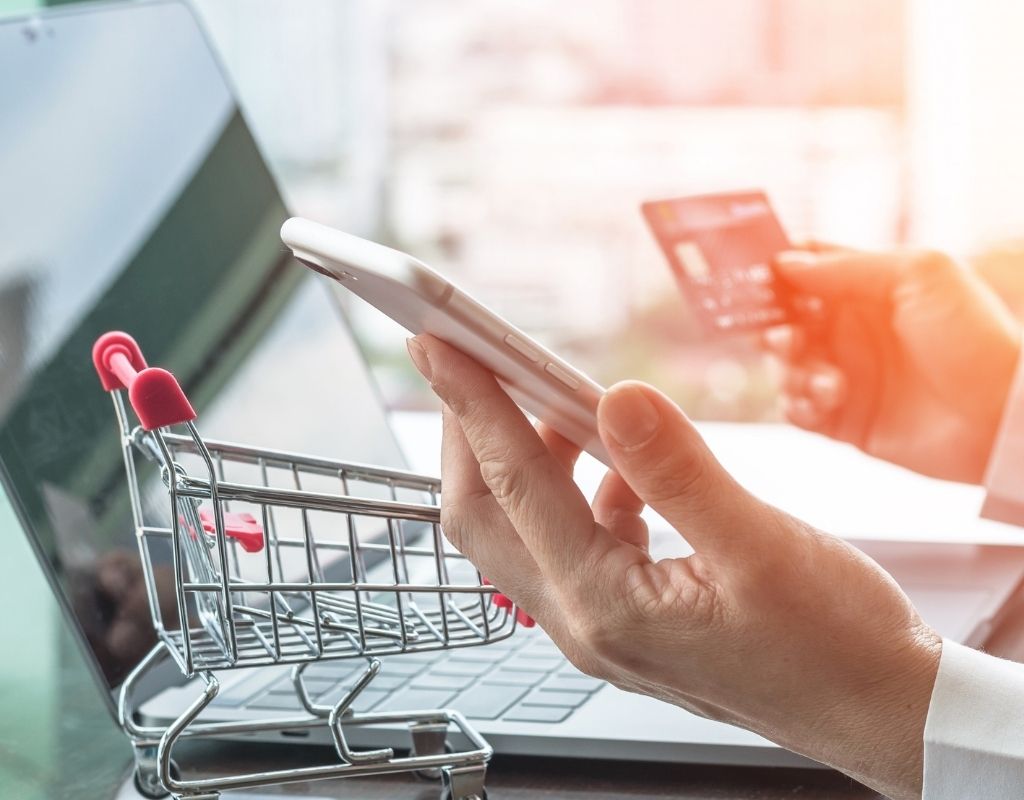 Flexibility - just like the abovementioned eCommerce platforms, Magento offers several models, both paid and free. Thanks to this, it is eagerly used by both large and small eCommerce businesses and every owner or manager has a chance to adjust the software to the needs of their online store.
Multiple useful functions - although familiarizing yourself with the entire Magento platform may be demanding, the software provides its users with a huge range of modern functions. Magento is known for the fact that its offer includes many useful functionalities, such as: extensive analysis systems, reporting, product management, payment systems and a mobile version of the store.
SEO optimization - due to the fact that the owner of the Magento-based store has free access to the entire source code of the website, this platform is SEO-friendly. Thanks to this, the store page created on the Magento platform requires less investment as compared to other eCommerce platforms.
Technical support - Magento has good technical support, especially in English. There is also a forum for platform users in Polish available at magentoforum.pl.
Disadvantages
Difficult configuration - the Magento platform is characterized by relatively high complexity and quite demanding configuration. You need a basic knowledge of programming.
High hardware requirements - a store based on the Magento platform does not behave like a regular landing page. The modularity and extensibility of the Magento platform goes hand in hand with the higher requirements of the server parameters. Not every server is able to cope with this platform. Due to this, the store owner needs to make sure that the hosting company offers sufficient computing power for the needs.
Complicated service - the administration of the Magento platform is more difficult than in the solutions of competing eCommerce platforms. Even experienced salespeople need a lot of time to learn all the available functionalities.
7. Shopify
Shopify is the world's most popular SaaS eCommerce platform.
It serves over a million eCommerce stores in 175 countries. According to Builtwith, there were over 1.58 million websites worldwide on the Shopify platform in 2021.
Shopify was founded in 2006 by Tobias Lütke and Scott Lake when the two gentlemen tried to start their own online snowboarding shop together. They noticed that there are no sensible solutions on the market for easy and intuitive creation of your own online stores. Lütke, who was a programmer by profession, decided to create his own eCommerce platform.
In Poland, the platform is relatively unknown and is dedicated for retailers planning to conduct its business activities in foreign markets.
Despite the global popularity of Shopify, the website is used in Poland only by 225 online stores, which places it in a distant, fourteenth place in the ranking of eCommerce platforms in our country.
Advantages
Graphic personalization - Shopify has many templates available that can be easily adapted to the visual style of your brand. In the customization options, you can add your own logo, customize font styles, sizes and colors, customize the layout of tabs and add photos and videos.
Platform speed - Shopify is famous for not having many unnecessary elements that could negatively affect the loading speed of your website. As a result, it performs very well compared to the competition in terms of platform optimization.
Huge amount of add-ons - If a store owner needs additional functionality on their website, chances are they will find the add-on or tool they need in the extremely extensive Shopify App Store.
Support and Security - As Shopify operates as SaaS, this means you do not have direct access to the source code, making your store page less vulnerable to hacking. Moreover, by using the Shopify solution, the owner has easy and quick access to technical support, which can be contacted by phone, chat, or email.
Disadvantages
Commission on sales system - Shopify 's biggest disadvantage is that - in addition to paying a monthly subscription on ongoing sales - it also charges an additional commission depending on the plan you choose.
Price - Shopify is one of the most expensive eCommerce platforms on the market. The Advanced package requires a monthly subscription of $ 299. The Basic package is also available. However, with the amount of functionality it offers, perhaps Open Source solutions will be a better option for some.
Technical knowledge required - if a shop owner wants to create their own, additional functionality, it will require experience and technical knowledge. Even though Shopify has extensive documentation and a helpful community, people who have never dealt with the platform or development will have a hard time adding new functionality to the store.
8. RedCart
RedCart is another Polish eCommerce platform operating on the SaaS model.
The company of the same name was founded in 2008 in Wałbrzych by Tomasz Cincio and Dariusz Januszkiewicz.
RedCart is an interesting proposition, especially for beginner sellers on the eCommerce market, mainly due to the very attractive price list compared to other SaaS platforms (PLN 50 net).
Less than 1000 online stores uses RedCart in Poland.

Advantages
Different pricing packages - Similar to the other eCommerce platforms we write about today, RedCart offers several packages: Silver, Gold and Platinum. The monthly cost is PLN 50, PLN 75 and PLN 125.
The differences include the number of products that can be added, the number of administrators, benefit packs, and an SSL certificate. This allows the online seller to select the package that best meets their current needs.
Intuitive administration panel - RedCart's main administration panel is simple and intuitive, so even a novice online seller will be able to find the most important functions.
Free Trial - the platform offers novice sellers a 14-day free trial period.
Integrations with websites - RedCart offers full, two-way integration with Allegro and other most popular websites for maintaining sale on the web.
Disadvantages
SEO problems - in order to optimize a store operating on the RedCart platform in terms of SEO, the involvement of experienced programmers is required, which may result in significant additional costs.
Lack of full optimization - despite constant platform updates, owners still have to make some changes to their stores based on the exact guidelines of RedCart developers .
9. IAI Shop
IAI Shop, or IdoSell , is another eCommerce platform operating on the basis of SaaS.
IdoSell is a solution intended for both novice sellers and professionals on the eCommerce market. The platform is a bit more complicated as compared to the competition, however, it allows for greater opportunities to develop and run even very large websites through it.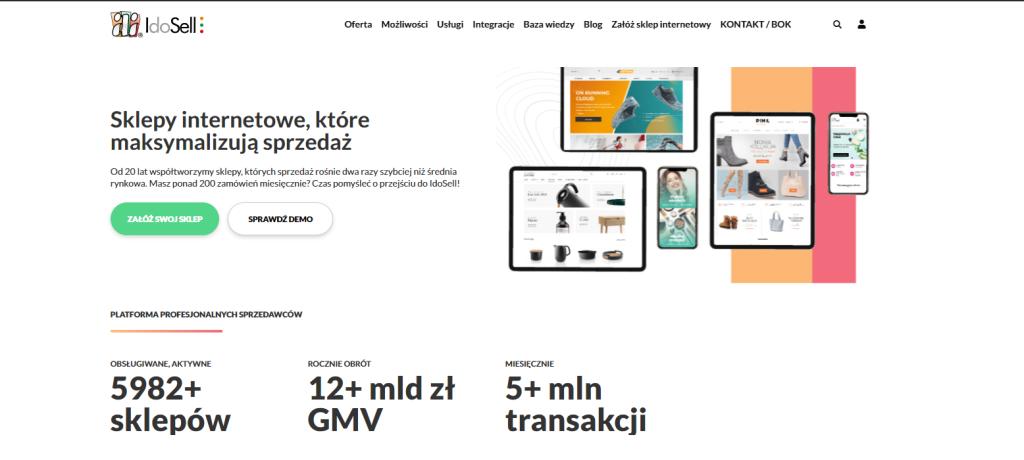 Users have nine subscription plans at their disposal, differing in the functionalities available. The cheapest subscription costs less than PLN 200 per month, while the most expensive one, intended for very large online stores, costs over PLN 10000.
Advantages
Many available integrations - the IAI shop platform has many available integrations with price comparison websites, wholesalers and social networking sites. Most importantly, the platform is also configured with the most popular sales websites, such as Allegro or Amazon.
Technical support - IdoSell offers help of its IT specialists in the initial configuration of a new online store.
Wide development opportunities - taking into account the many available subscriptions and functionalities, the IdoSell platform is adapted to both small stores as well as experienced and large brands. The storefront can gradually evolve on the platform as the brand's popularity grows.
Disadvantages
Relatively high price - comparing the price of the IdoSell / IAI Shop platform with competing eCommerce solutions, one can see that its price is quite high, once we consider the functionalities offered in the lowest subscriptions.
Quite a difficult configuration - the multitude of available functionalities and the complexity of the platform configuration of the system may cause problems for less experienced sellers. Problems with SEO and additional configuration - due to the fact that the platform works on the SaaS principles, online store owners are often forced to outsource changes to the platform administration, which costs an additional PLN 100 per hour of their programmers' work.
10. Wix
Wix is not a standard eCommerce platform, but a tool for creating eye-friendly websites. Additionally, it is also one of the most popular and easiest CMS on the market.
Setting up a basic website on Wix does not require any HTML or PHP knowledge, and it only comes down to dragging the appropriate blocks in the website builder.
Established in 2006, it quickly became one of the most popular website creation tools and is now popular both in Poland and in the world.
In addition to creating simple landing pages, Wix also offers tools that allow you to sell online.
In Poland, Wix is used by around 400 online stores. The platform was ranked 13th in terms of popularity in our country.
Advantages
Numerous page setup options - Wix offers its users possibly the widest range of options for modifying the look of a page (when it comes to creating online store pages). Everything can be done in a very simple and intuitive way, presenting the individual elements of the website as you see fit.
Good SEO positioning - the platform has a wide range of all the most needed functionalities related to SEO, positioning and analytics. What is more, Wix offers Wix SEO - its own dedicated tool to help you work on positioning your store page in Google search results.
Disadvantages
It is not a dedicated eCommerce platform - perhaps the biggest disadvantage of this solution is the fact that Wix is not a dedicated eCommerce platform like the other tools in this chart. It offers very limited functionalities in comparison with the competition.
Limited Payment Options - by default, the Wix platform allows store customers to only pay with PayPal, Apple Pay or credit card. High prices - the Wix platform itself is not an expensive solution. However, when we want to create an online store through it, we have to buy an additional eCommerce package
Best eCommerce platforms - summary
Choosing an eCommerce platform is one of the first, but also the most important decisions to be made by those entering the online sales market.
Comparing eCommerce platforms, we can see that individual solutions differ significantly in the costs that the store owner will have to bear, but also affect the future development opportunities of his company.
We hope that the list of the 10 most popular eCommerce platforms in Poland, presented in this article and a comparison of their most important advantages and disadvantages, will be helpful while making your choice.